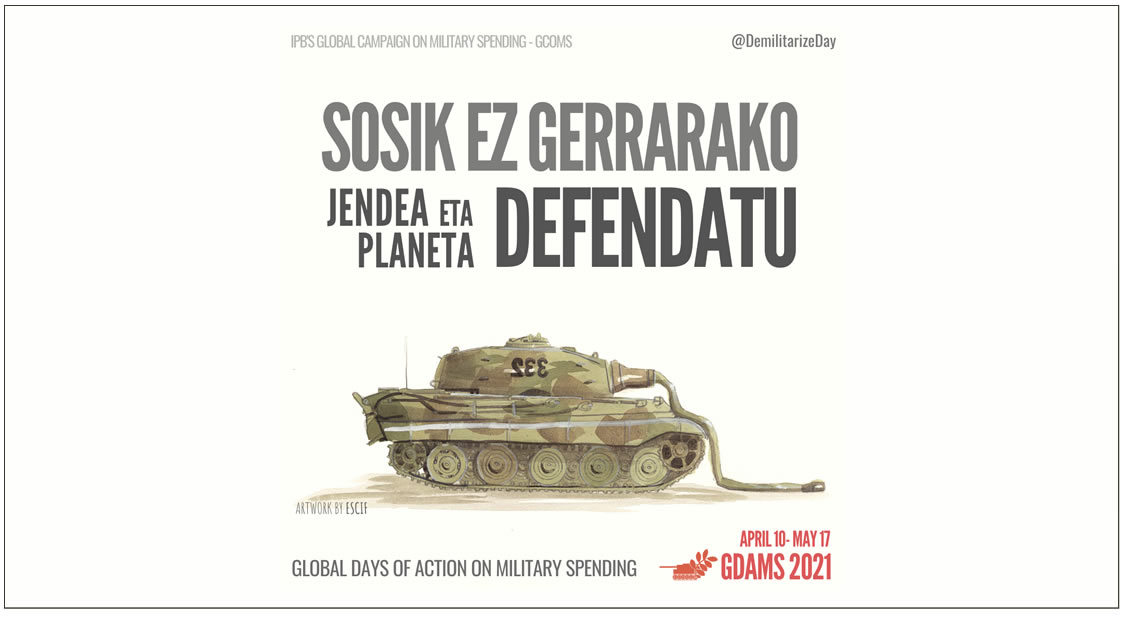 CALL: LET'S REDUCE MILITARY SPENDING. LET'S DEFEND PEOPLE AND PLANET
Gernika Gogoratuz joins the Call to governments around the world to reduce military spending, to allocate it to address the health and ecosocial crisis with the campaign that has been launched during the Global Days of Action on Military Spending (GDAMS).
The International Peace Bureau and the entities driving the Global Campaign on Military Spending are making the call on the occasion of the publication by the Stockholm International Peace Research Institute (SIPRI) of the new 2020 global military spending figures, which show an increasing trend for the seventh consecutive year, surpassing the more than $1.92 trillion that the 2019 data revealed.