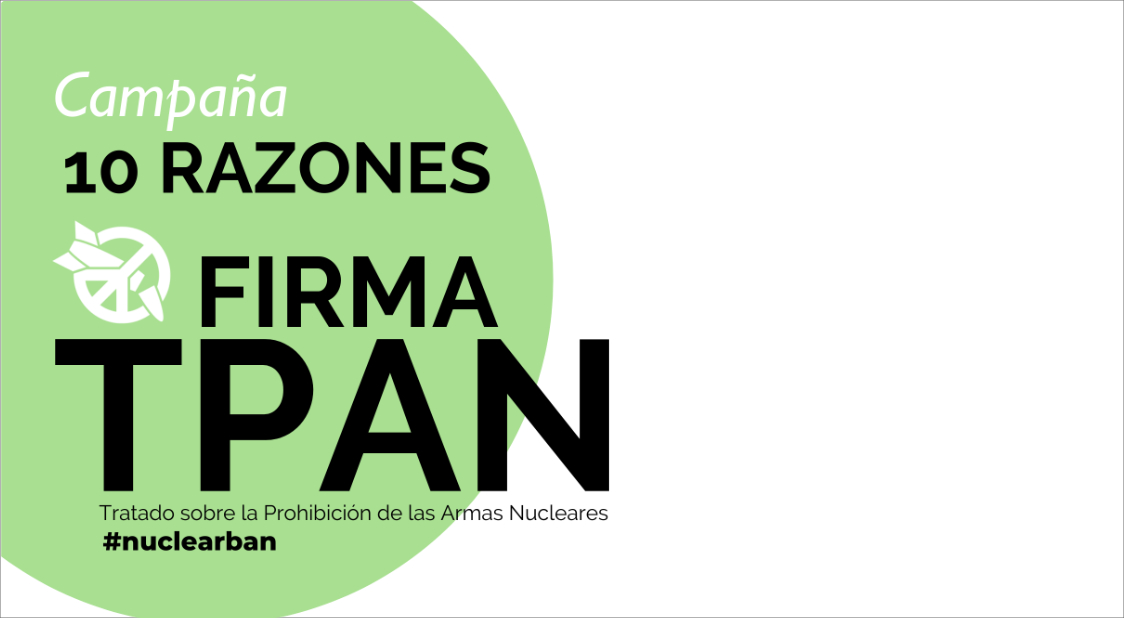 GERNIKA GOGORATUZ JOINS THE CAMPAIGN "10 REASONS TO SIGN THE TPNW"
Gernika Gogoratuz joins the campaign "10 Reasons to sign the TPNW launched by Aipaz. The aim of the campaign is to unite entities and organisations that wish to add their efforts, reflections and analysis on the urgent need for the Spanish Government to sign up to the Treaty on the Prohibition of Nuclear Weapons – TPNW.
The entities and organisations initiative that join the campaign will ensure this issue is analysed from multiple perspectives, so that we can collectively appropriate the countless reasons that warn us of the risks of ignoring the Treaty, as well as the opportunities for peace that open up with the signing of the Treaty.