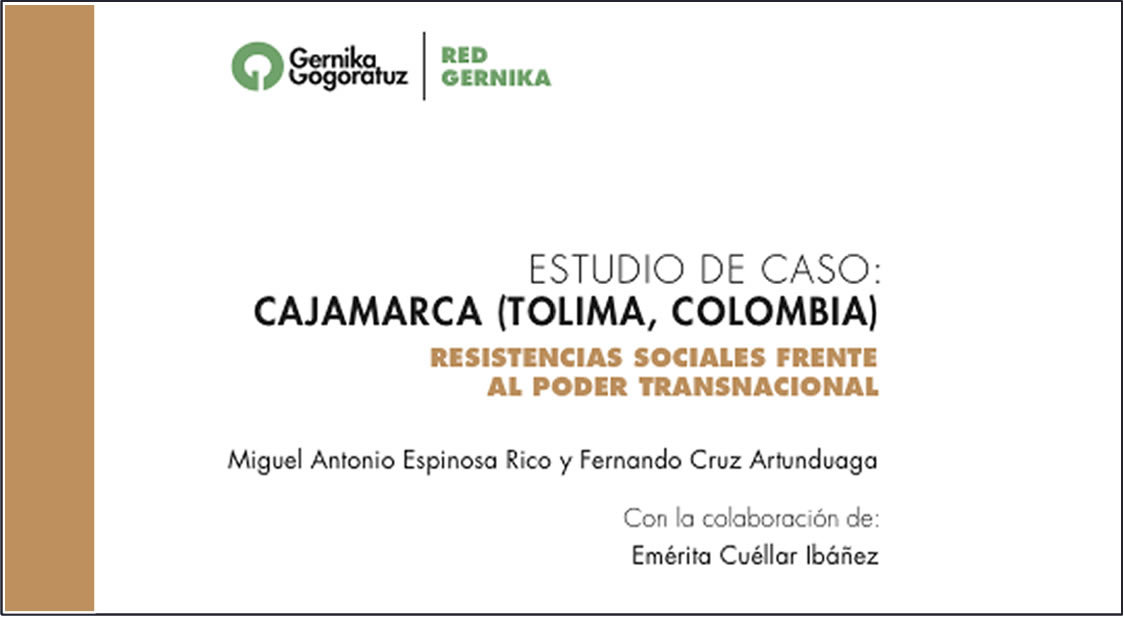 CAJAMARCA (TOLIMA, COLOMBIA) SOCIAL RESISTANCE AGAINST TRANSNATIONAL POWER
Research by Miguel Antonio Espinosa Rico, member of the Cajamarca-Tolima research team and Fernando Cruz Artunduaga with the collaboration of Emérita Cuéllar Ibáñez.
The study analyzes the gold extraction processes in Cajamarca (Tolima) and thereby, the risk situation of natural environments, social processes and the possibility of sustainable development.
It is published by Gernika Network editorial project (international network to assist the process of reconciliation).