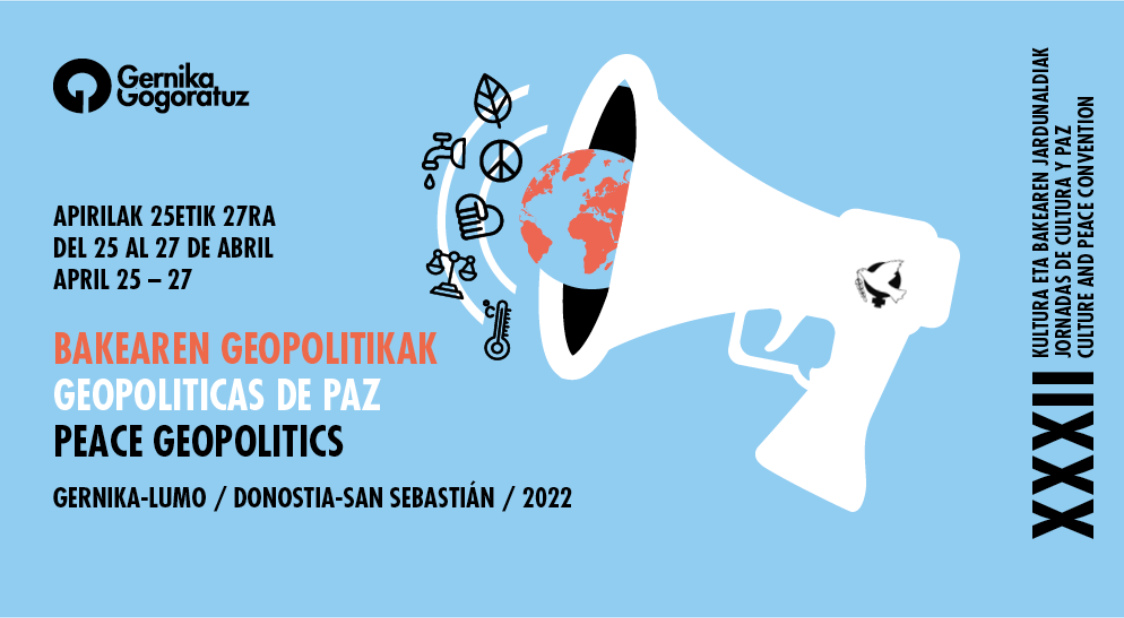 "GEOPOLITICS OF PEACE" WILL BE THE THEME OF THE XXXII CULTURE AND PEACE CONFERENCE IN GERNIKA
Gernika Gogoratuz presents the 32nd Culture and Peace Conference to be held in Gernika-Lumo on 25 and 26 April as part of the activities to commemorate the 84th anniversary of the bombing of Gernika. This year's edition will focus on the theme "Geopolitics of Peace" and will be attended by representatives of the association WILPF (Women's International League for Peace and Freedom) who will open the day with the exhibition "100 years of pacifist feminism" in the Elai Alai Aretoa in Gernika-Lumo.
This year the programme will also be extended to the University of the Basque Country. The UPV/EHU Faculty of Law in Donostia-San Sebastian will host the session with the theme "Conversations on the European Union" on 26 and 27 April.
The XXXII Conference on Culture and Peace in Gernika will close on 27 April at the Institute of Studies on Development and International Cooperation – Hegoa with the presentation of "Critical views on community action and peace-building in Cabo Delgado (Mozambique)" at the UPV/EHU Faculty of Economics and Business Studies in Bilbao.