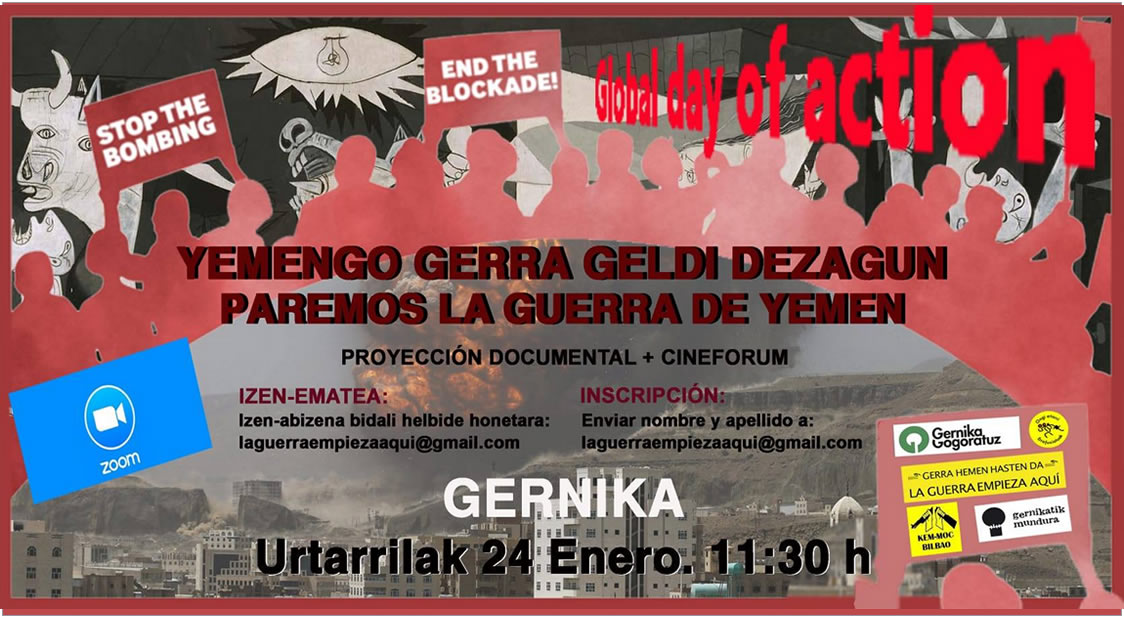 POLITICAL AND POETIC ACTION AGAINST THE WAR IN YEMEN AND ARMS EXPORTS
From Gernika-Lumo, city of Peace, we are joining the International Campaign "World Says No to War on Yemen -Global Day of Action-" that will take place on the 25th of January.
If you would like to take part too, you can join the day we will be holding on Sunday 24th January via ZOOM from 11:30am.
Programme:
Broadcasting of the documentary "Hunger Ward" which shows the life of Yemeni women fighting against hunger on the front line of a Forgotten War.
Political analysis of the Yemeni conflict and arms exports: Eva Erill (Solidarity Without Borders), Haithem Althubhany (Yemeni in the Basque Country), Luís Arbide (The War Starts Here).
Poetry action: Poems read by Yemenis and bertsolaris (Lilibertso)
In order to participate in the session, prior registration is required.