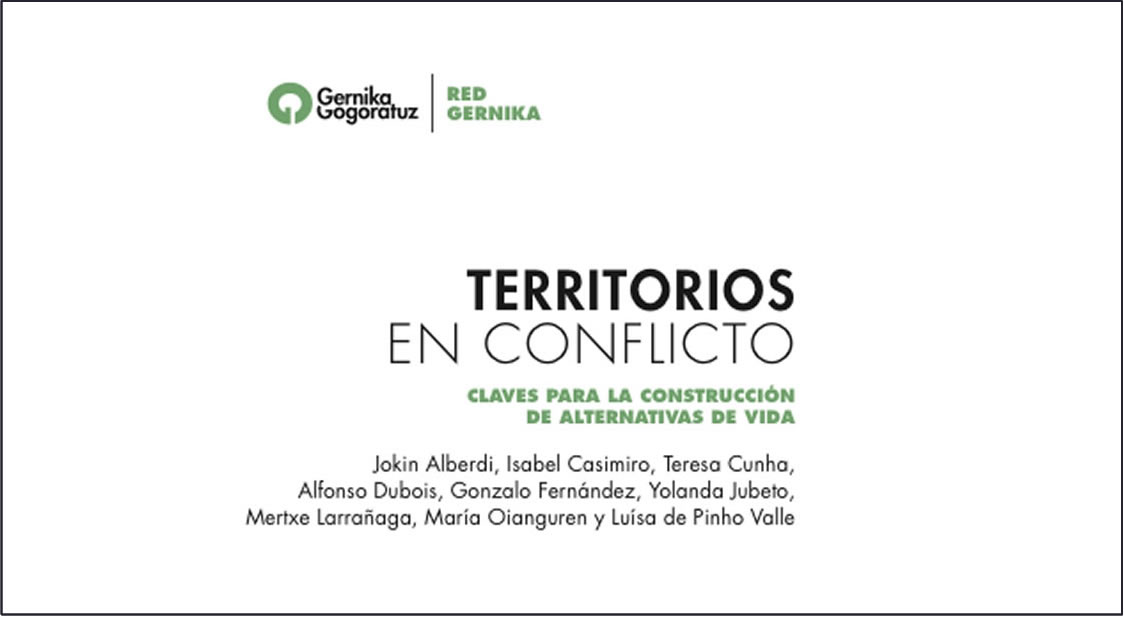 WE PRESENT THE BOOK «TERRITORIES IN CONFLICT. KEYS FOR CONSTRUCTION OF LIFE ALTERNATIVES »
This book is part of the project "Territories in conflict: research, training and action for the strengthening of capacities and the construction of life alternatives". It aims the impact study of transnational factors in three territories whose capacity for their future autonomous determination is threatened by the performance of external actors. In addition, it proposes how to promote the strengthening of existing capacities to enable the definition and construction of own alternatives.
Jokin Alberdi, Isabel Casimiro, Teresa Cunha, Alfonso Dubois, Gonzalo Fernández, Yolanda Jubeto, Mertxe Larrañaga, María Oianguren y Luísa de Pinho Valle.