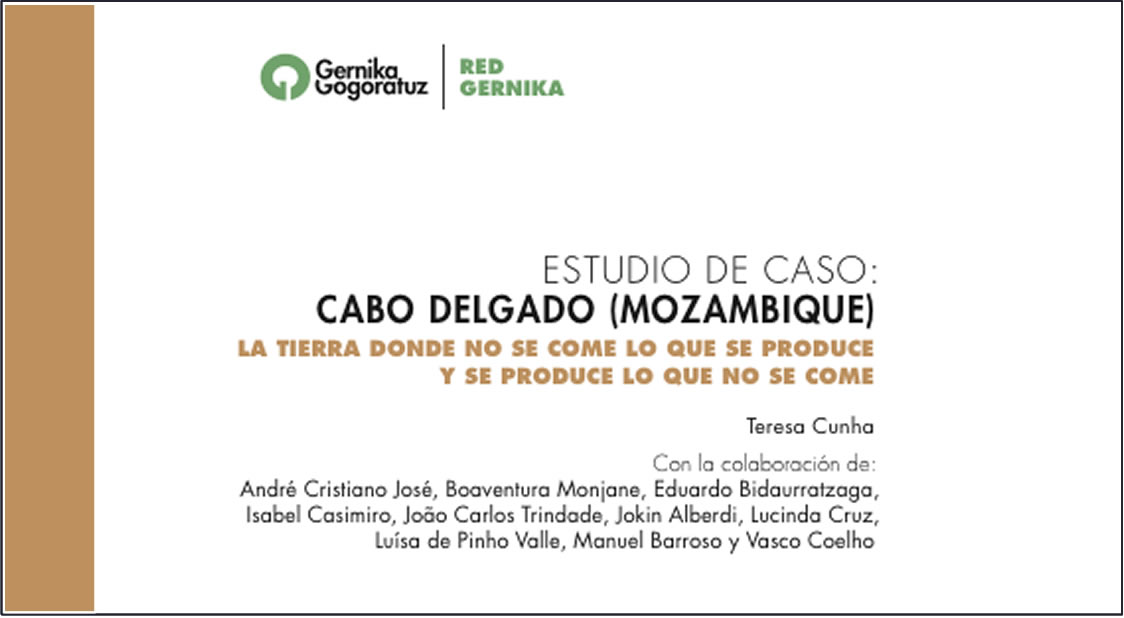 CABO DELGADO. "THE LAND WHERE YOU DO NOT EAT WHAT IS PRODUCED AND IS PRODUCED WHAT YOU DO NOT EAT"
Research by Teresa Cunha, PhD in Sociology at Coimbra University, with the collaboration of Andre Cristiano Jose, Boaventura Monjane, Eduardo Bidaurratzaga, Isabel Casimiro, João Carlos Trindade, Jokin Alberdi, Lucinda Cruz, Luísa de Pinho Valle, Manuel Barroso and Vasco Coelho.
Four dimensions have been considered in the study for the Cabo Delgado study:
1) land acquisition and access;
2) gender differences;
3) sustainability;
4) cultural identity.
He publishes several works in the editorial project of the Gernika Network (international network to help the reconciliation process).