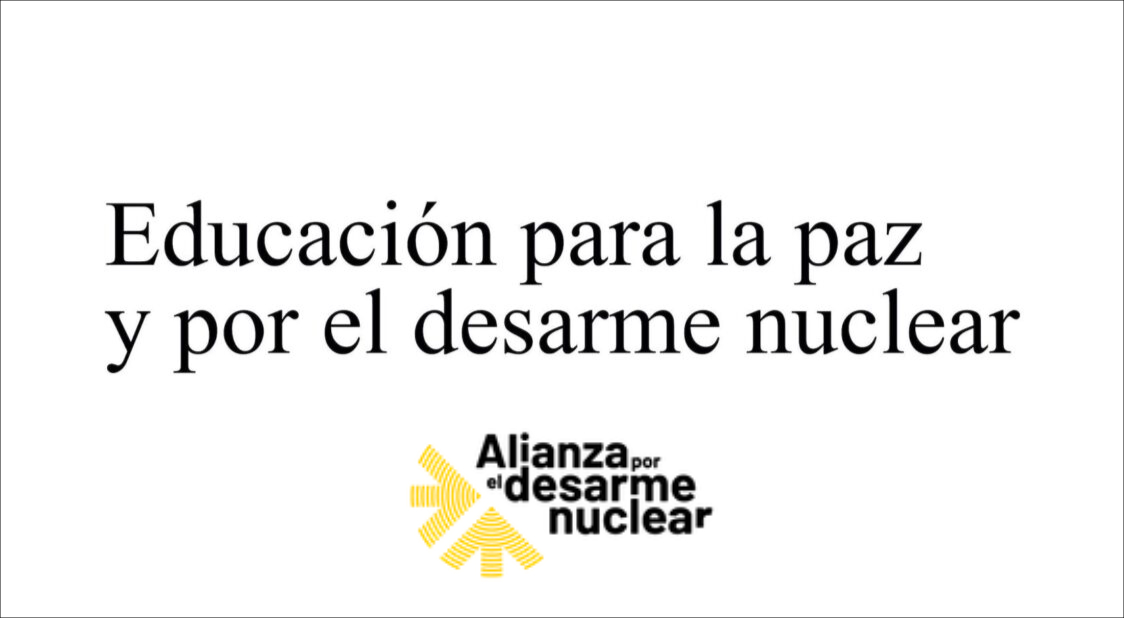 CONFERENCE OF THE ALLIANCE FOR NUCLEAR DISARMAMENT AT THE ATENEO DE MADRID
The Education for Peace and Nuclear Disarmament event will be held on 23 May, organised by the Education Section of the Ateneo de Madrid and the recently created Alliance for Nuclear Disarmament. Gernika Gogoratuz is a member of the Alliance.
Federico Mayor Zaragoza, president of the Fundación Cultura de Paz; Carlos Umaña, representative of ICAN (the International Campaign to Abolish Nuclear Weapons, 2017 Nobel Prize winner) and Tica Font, researcher at the Centre Delàs d'Estudis per la Pau will take part in the event to analyse the need to build an urgent culture of peace, the nuclear threat and the Treaty on the Prohibition of Nuclear Weapons.
In addition, the Alliance for Nuclear Disarmament and its objectives will be presented with the presence of representatives of the member organisations (AIPAZ, WILPF Spain, Greenpeace, Desarma Madrid, Justicia y Paz. FundiPau, Centre Delàs, Gernika Gogoratuz, Mujeres de Negro Madrid, MOC and Pressenza).