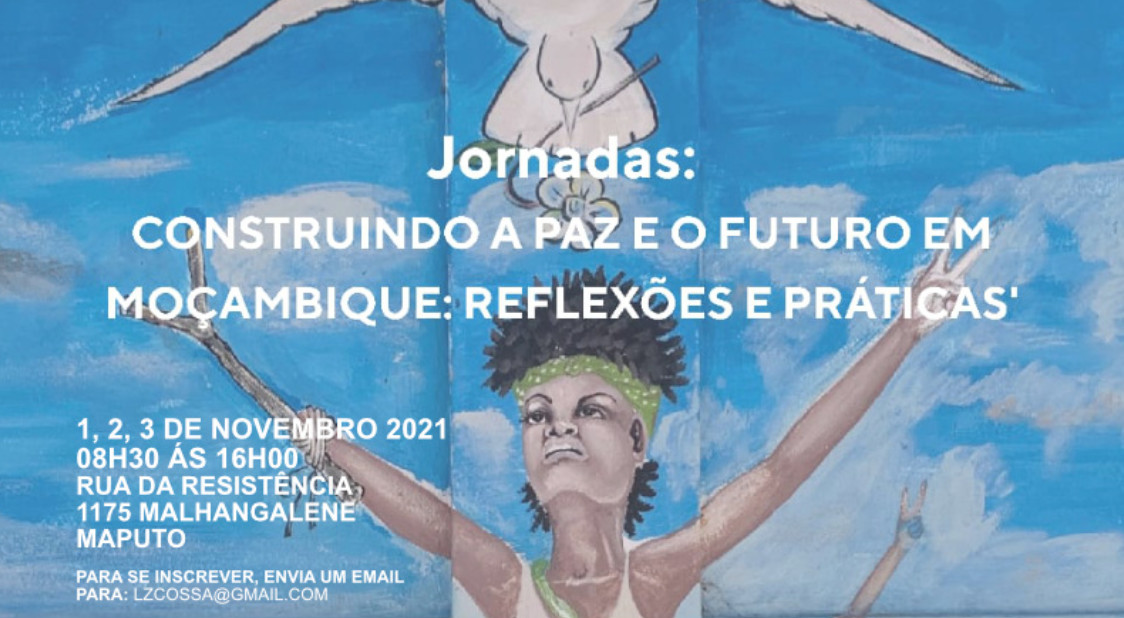 CONFERENCE: PEACEBUILDING AND THE FUTURE IN MOZAMBIQUE
From 1 to 3 November 2021, the Conference "Peacebuilding and the future in Mozambique: reflections and practices", co-organised by the consortium Gernika Gogoratuz (GG) and Gernikatik Mundura (GM), part of the project Territories in Conflict in partnership with the Fórum Mulher de Moçambique (FM) will take place in Maputo, at the headquarters of Caritas Mozambique.
This Conference is conceived also as preparatory activities for the 16 Days of Activism against Gender Violence in Mozambique, an important initiative that mobilises different CSOs and entities operating in Mozambique annually between March and April,.
It is important to highlight this Conference days is mainly aimed at: students of higher education; young activists, civil society leaders; young journalists and other people interested in the themes of the activities.