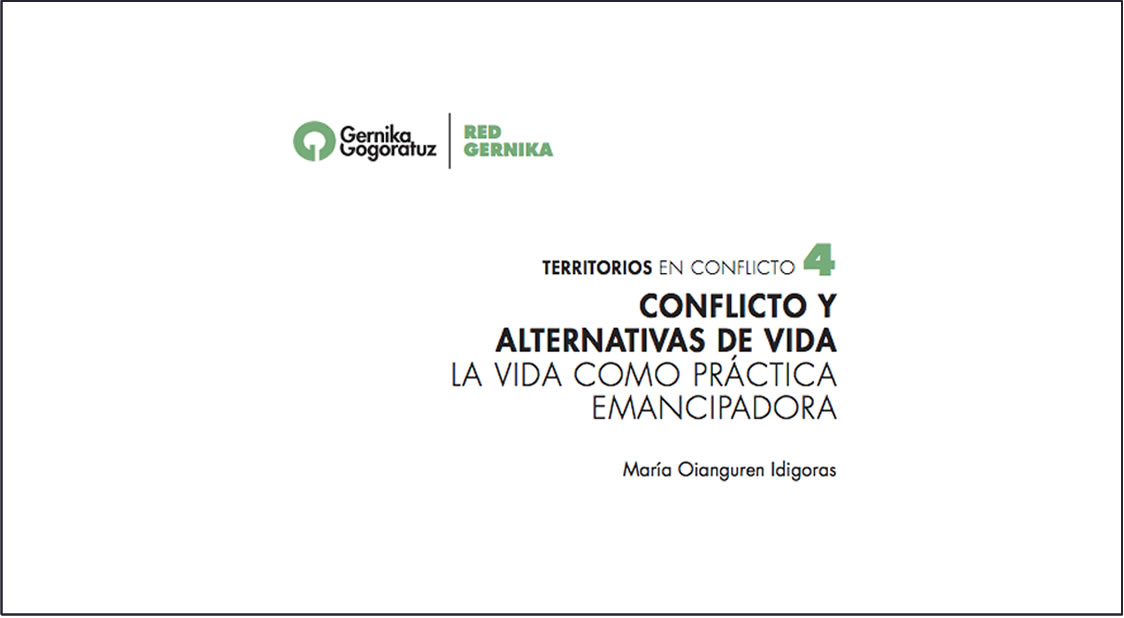 CONFLICT AND LIFE ALTERNATIVES. LIFE AS AN EMANCIPATORY PRACTICE
María Oianguren Idigoras holds a degree in Philosophy and Educational Sciences from the University of the Basque Country (UPV/EHU). She has completed the higher course in Business and Cultural Association Management organised by Xabide Group (Cultural Management and Communication) in partnership with the Complutense University of Madrid.
She is director of the Gernika Gogoratuz Research Centre for Peace and the Gernika Network.
She is president of the Advisory Council for the Human Rights and Coexistence Plan of the Basque Government (2018-2020), member of the Management Board of AIPAZ (Spanish Peace Research Association), of EuroBasque (Basque Council for European Movement) and the Council for Cooperation of the Urdaibai Biosphere Reserve.
She was president of the Forum of Associations for Education in Human Rights and for Peace (2007-2011).
René Cassin Award for Human Rights from the Basque Government, 2010.
This material is an extract from the book Territorios en conflicto. Claves para la construcción de alternativas de vida ("Lands in conflict. Keys to constructing life alternatives"), from the Gernika Network collection.
INDEX
A BRIEF APPROACH TO PEACE AND CONFLICT STUDIES
Geometries of peace: the conflict triangle

Poetics of peace: collective memory and healing

Philosophies of peace: epistemological shift and imperfect peace
LESSONS FOR A CRITICAL PEACE AGENDA
Inhabiting the world's spaces

Narratives for hope

Life as an emancipatory practice
LEARNING RESOURCES
Bibliography

Audio-visual resources

Web resources