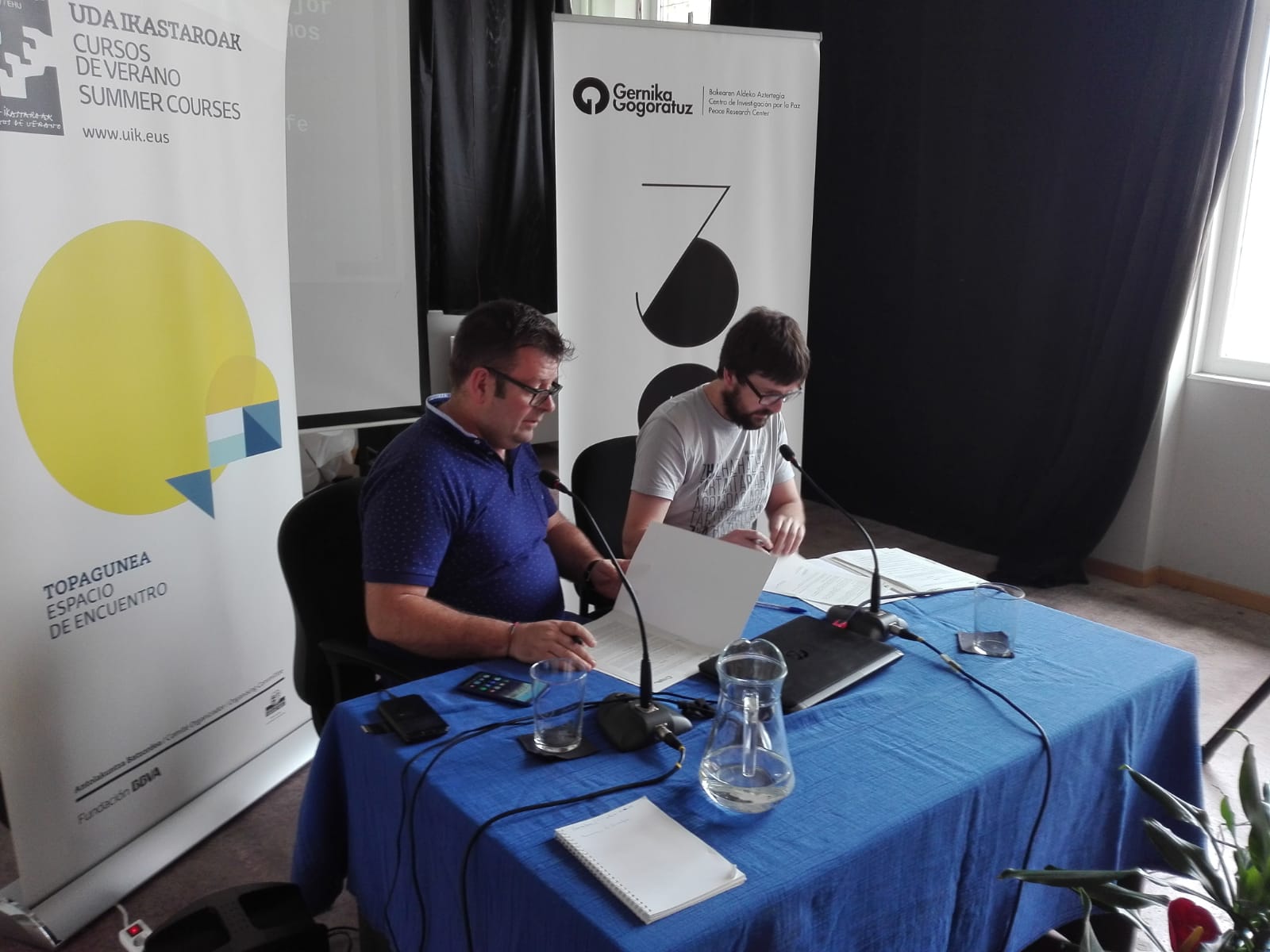 COOPERATION AGREEMENT UPV/EHU – GERNIKA GOGORATUZ
With the presence of the vice-rector Jon Zarate, we signed the Framework Convention for the creation of a collaborative sphere on topics related to conflict and peace. We juridically renewed a collaboration from decades ago that we aim to keep increasing.
Working together is a pleasure for us. Thank you very much.