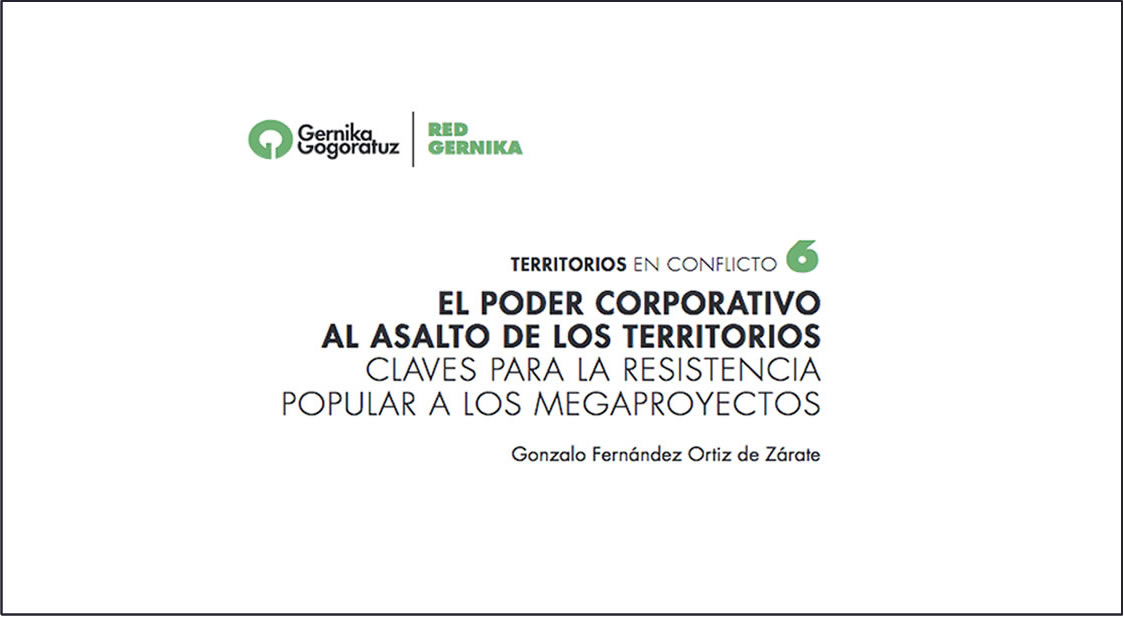 CORPORATE POWER TO TERRITORIES ASSAULT. KEYS FOR POPULAR RESISTANCE TO MEGAPROJECTS.
"How to promote a new cycle of accumulation, how to do it with a drastically lower physical base, and also taking in a context of increasing climatic and financial vulnerability, becomes both its great challenge and its main paradox".
This material has been extracted from the book Territories in conflict. Keys to the construction of life alternatives, from the Red Gernika collection.