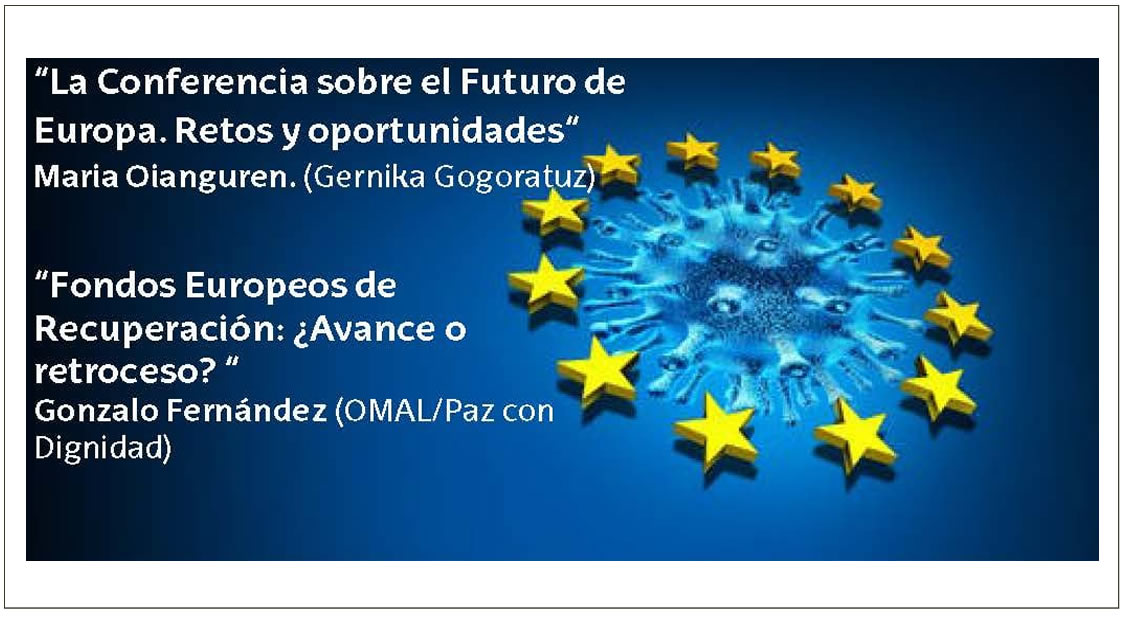 COVID-19 AND FUTURE CHALLENGES FOR THE EU. 2021 CONVERSATIONS ON THE EUROPEAN UNION
EHUgune and Europagune present today May 4, "Covid-19 and future challenges for the EU" within the section "2021 Conversations on the European Union" with Maria Oianguren Idigoras, director of Gernika Gogoratuz and Gonzalo Fernandez of OMAL/Paz con Dignidad as guests.
The WEBinar will consist of two parts: "The Conference on the Future of Europe. Challenges and opportunities" with María Oianguren and "European Recovery Funds: Progress or setback?" with Gonzalo Fernández.
Those interested may attend in person at the Faculty of Law (Aula B.1) UPV/EHU Gipuzkoako Campusa or may connect online:
Tuesday, May 4, 2021
Time: 17:30-19:00h
Connect online: https://eu.bbcollab.com/guest/6c4abbcad7ab4b68951493afae1e8712
It is advisable to use Chrome