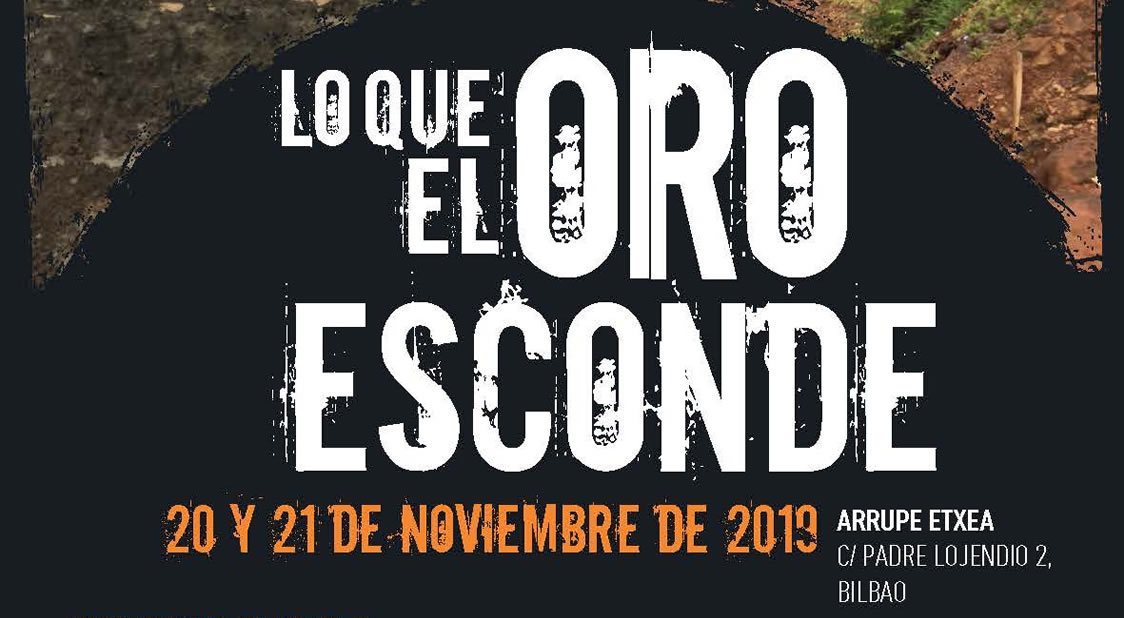 FERNANDO CRUZ, MEMBER OF THE TRUTH COMMISSION IN COLOMBIA AT THE CONFERENCE "LO QUE EL ORO ESCONDE"
The gold market hides the reality of scenarios marked by complex conflict dynamics. Where the gold exploitations flourishes it often goes along with high levels of inequality and poverty and the presence of various armed actors. The conference "Lo que el oro esconde", organized by ALBOAN, takes place on 20th and 21st of November at Arrupe Etxea in Bilbao.
Among other speakers Fernando Cruz Artunduaga is participating. As a researcher he worked with Gernika Gogoratuz on the case of the gold mine "La Colosa" and is now coordinator of the Truth Commission in the department of Caquetá.