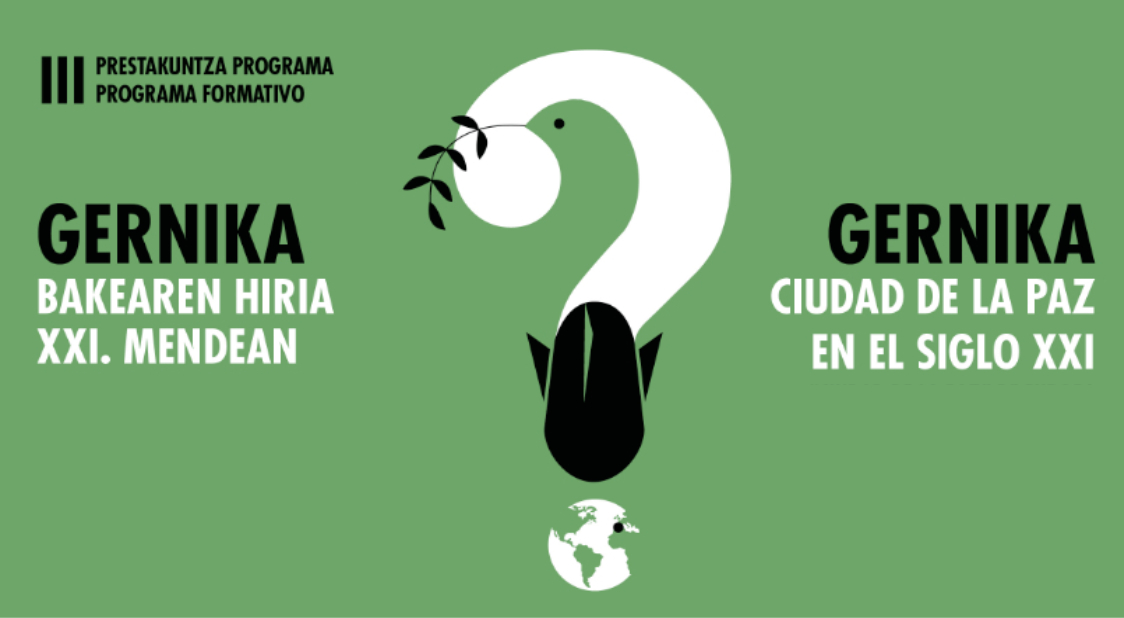 "GERNIKA CITY OF PEACE IN THE 21ST CENTURY" HOSTS THE "ALBERT SCHWEITZER" IN HÜRTH (GERMANY)
The educational programme "Gernika City of Peace in the 21st Century" today welcomed the visit of the "Albert Schweitzer" Institute from Hürth (Germany), which carries out exchanges with the German School of San Sebastian-Donostia. The group of 47 pupils and 4 teachers travelled around Gernika on two routes, visiting the different important historical-memorial sites of the town with the help of the Gernika Gogoratuz team member Andreas Schäfter.
The aim of the programme is to reflect on peace based on a place of memory from a human rights approach with a local and global dimension. It is aimed at upper secondary school pupils, Baccalaureate and other educational centres (Vocational Training, CEPAs…) in the Basque Country
More information on the training programme.