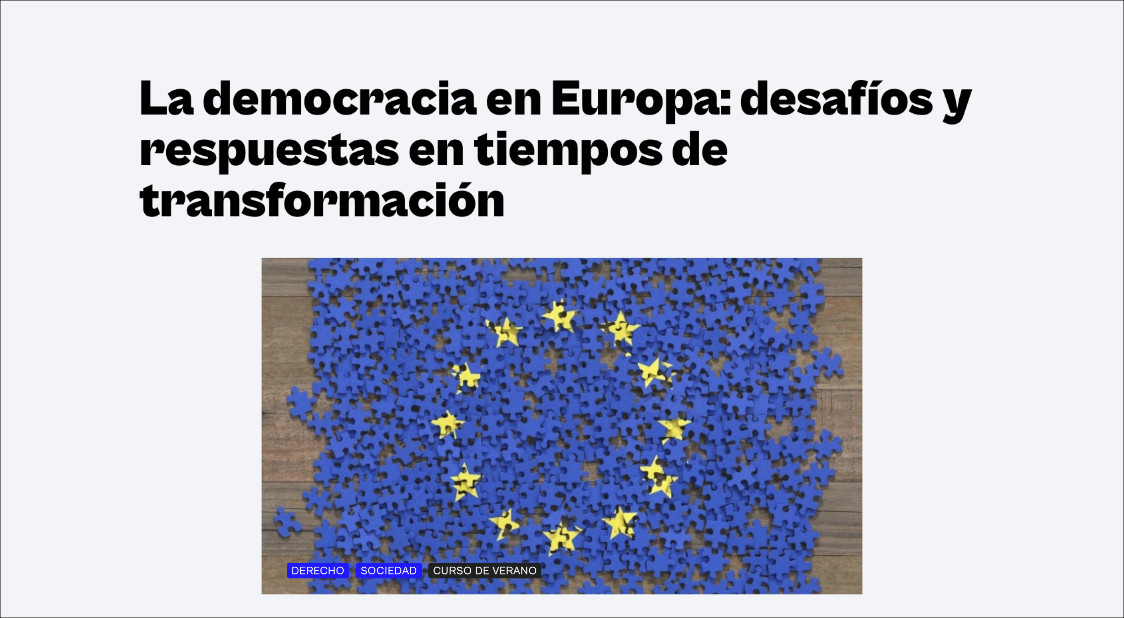 GERNIKA GOGORATUZ IN THE SUMMER COURSE "THE DEMOCRACY IN EUROPE" OF EUROBASQUE
Maria Oianguren Idigoras, the director of Gernika Gogoratuz, participated in the summer course The democracy in Europe: challenges and answers in times of change as the moderator of a conference with Rosario Tur Ausina from the Miguel Hernández University of Elche and Nora Martínez Yáñez from the advisory council of Galicia – Conselleira. The summer course took place in the Miramar Palace of San Sebastian on the 6th and 7th of July and was organised by Eurobasque.
In the course topics like the upswing of european antidemocratic movements and social rights werde discussed. And the opinions of young europeans on the perspectives of a democratic Europe were heard during a panel discussion.
The primary goal of the course  for Eurobasque is to initiate a informative debate on the crisis of the democracy in Europe in a constructive way and to be a meeting point for the citizens, institutions, political partys and academies to bring up statements, facts and topics to discuss. At last, another objective was  to extract suggestions  which benefit the path to a true democratic Europe which should be inclusive, participatory, multilevel and effective.
Presentation of the session: Democracy in Europe: Challenges and Responses in Times of Transformation