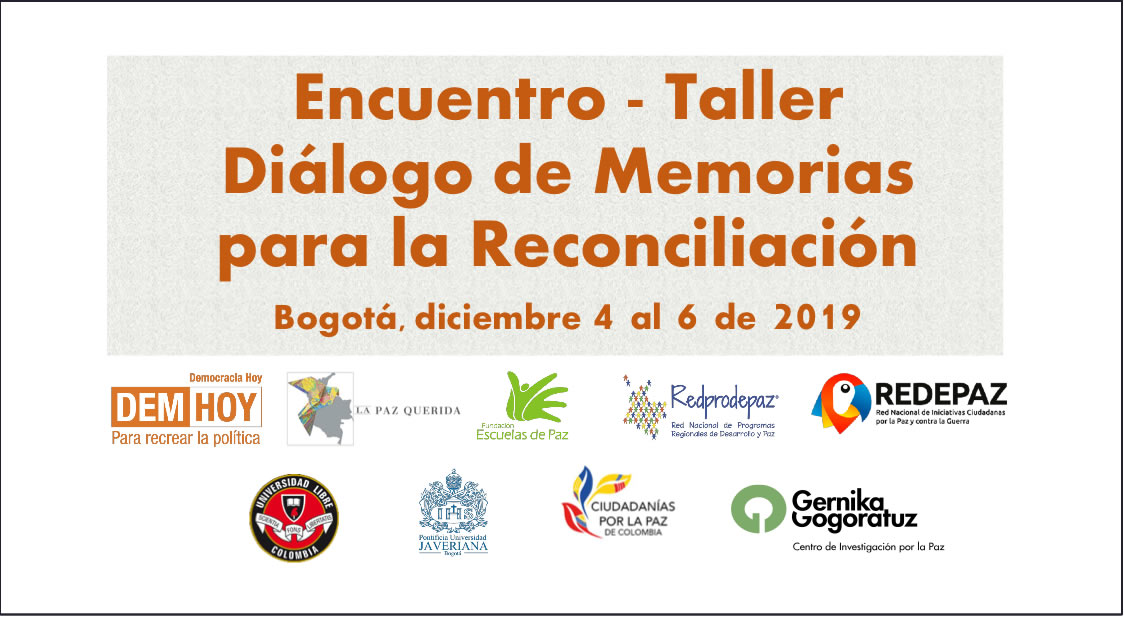 GERNIKA GOGORATUZ IS PARTICIPATING IN THE WORKSHOP MEETING OF THE DIALOGUE OF MEMORIES FOR RECONCILIATION IN BOGOTÁ
María Oianguren, director, and Iñigo Retolaza, collaborator of Gernika Gogoratuz, are participating the 4th,5th and 6th of December in the Workshop Meeting of the Dialogue of Memories for Reconciliation, taking place in Bogotá.
The aim of the meeting is to contribute ideas and experiences to take a first step towards an innovative and transforming training perspective, so that civil society groups, citizen networks and universities can meet the deficit of forming a public awareness and the new challenges in the phase of peace building and reconciliation.
Beside Gernika Gogoratuz other initiatives are participating in the Workshop Meeting such as Democracia Hoy, Paz Querida , Escuelas de paz, CIASE, Ciudadanías por la paz, RedProdepaz, Redepaz, the Free University and the Pontifical Javerian University.