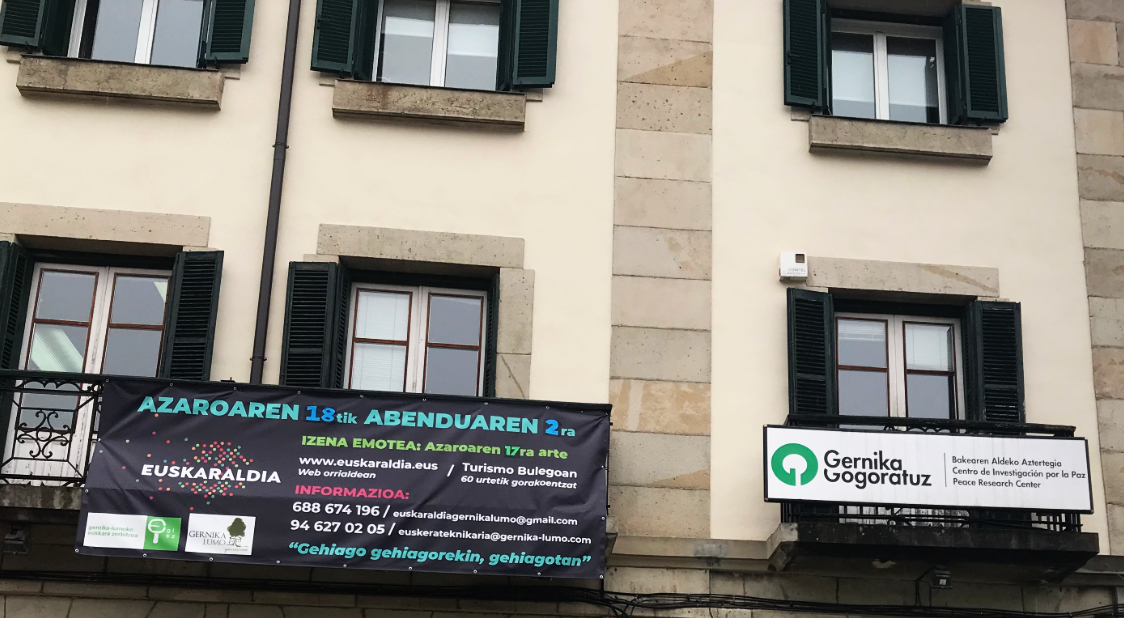 GERNIKA GOGORATUZ JOINS THE EUSKARALDIA 2022 CAMPAIGN
The Euskaraldia 2022 campaign runs from 18 November to 2 December and Gernika Gogoratuz has decided to join in and support the effort to change the linguistic habits of Basque speakers.
In this third edition of Euskaraldia, other entities, large companies, groups, shops, etc. are also taking part through the arigunes, spaces for communicating in Basque.
Euskaraldia is a social exercise extended to all areas of society and limited in terms of time. The main objective of Euskaraldia is to increase the use of Basque by changing the linguistic habits of the citizens, trying to break inertias.