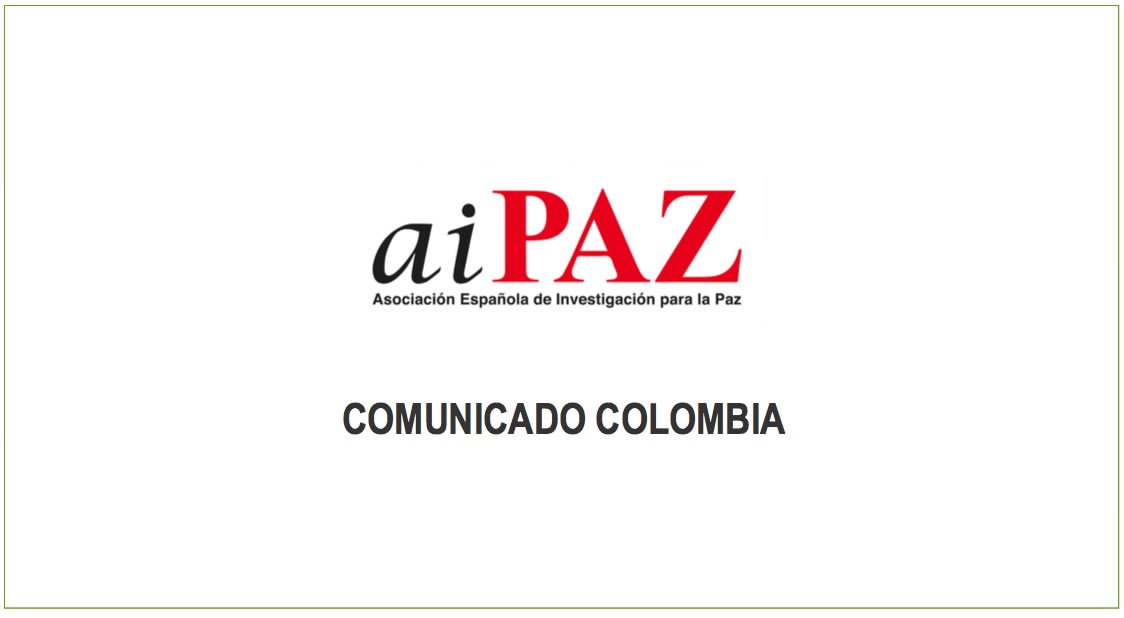 GERNIKA GOGORATUZ JOINS THE INTERNATIONAL CALL FOR THE GUARANTEE OF RIGHTS IN COLOMBIA
Gernika Gogoratuz is concerned about the escalation of persecution, violence and murders of people in Colombia and joins the international call of civil society organizations to the Colombian government to comply with its human rights obligations, its duty to protect the lives of all Colombians, and to guarantee the legitimate rights of demonstration, freedom of expression and peaceful assembly.
Since April 28, peaceful mobilizations have been taking place in different territories of Colombia, called by various social organizations in rejection of the Government's tax reform, due to the great impact it would have on the working conditions and lives of the most vulnerable people, deepening the deep inequalities and injustices they have been suffering.
Gernika Gogoratuz from the Spanish Association of Research for Peace (AIPAZ) joins the organizations that sign this statement to reject and condemn the excessive use of force and violence by the public force in response to social protest.