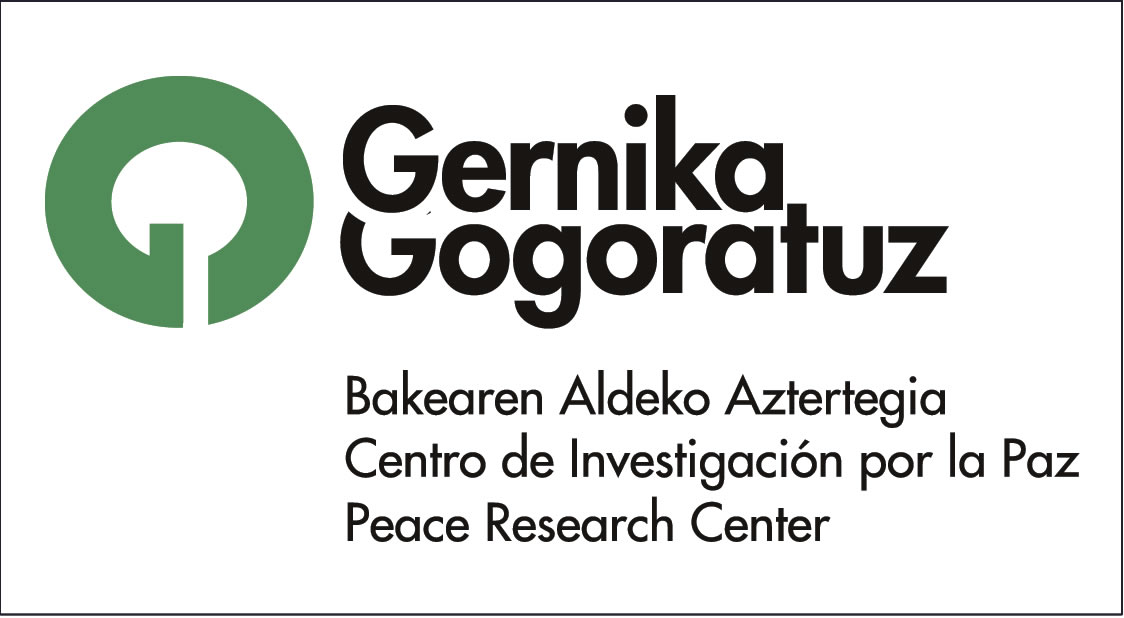 GERNIKA GOGORATUZ OPENS A CALL FOR APPLICATIONS FOR JOBS
TERMS OF REFERENCE: Project technician.
The Peace Research Association "Gernika Gogoratuz" is looking for a person to coordinate the project "Territorios en conflicto. Phase II".
Type of contract
Type of contract: Contract for work or services.
Working day: full time.
Duration: two years.
Salary: according to the salary tables of the Gernika Gogoratuz Peace Research Association.
Selection process
Reception of CVs: until 14 January.
Pre-selection: from 15 to 21 January.
Interviews and selection notification: 22 to 24 January.
Planned start date: 28 January 2020.
download the application form