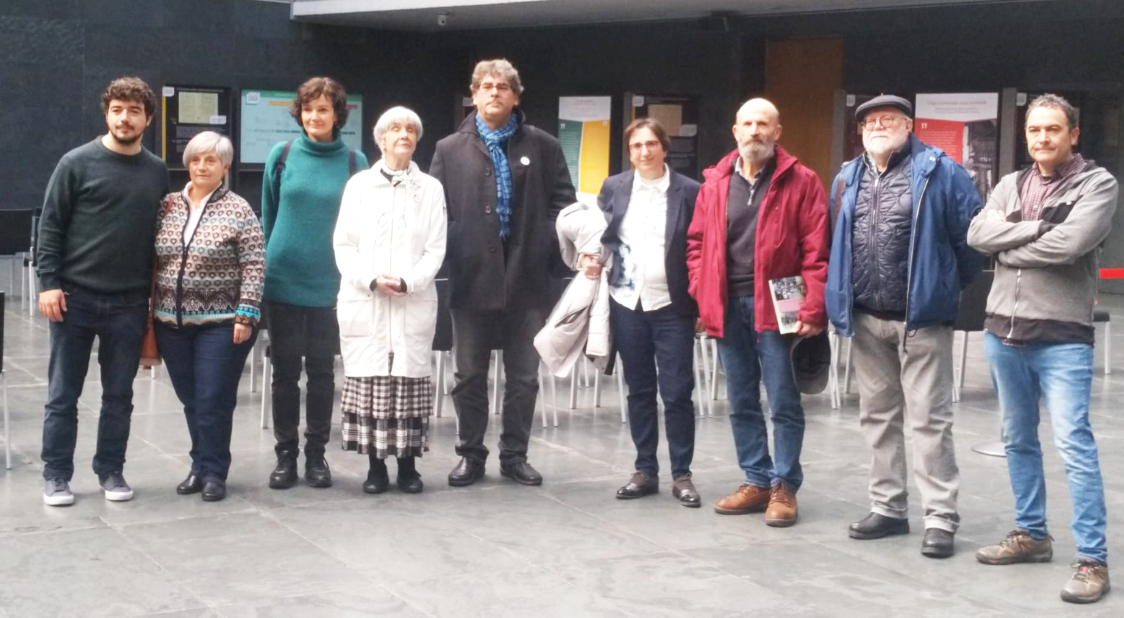 GERNIKA GOGORATUZ PARTICIPATES IN THE PRESENTATION OF "13 MONTHS OF DIALOGUE BETWEEN NINE PEOPLE"
Iñigo Retolaza, collaborator of Gernika Gogoratuz, has participated in the presentation in the parliament of Navarre of "13 months of dialogue between nine people with very different political and life traditions", an initiative sponsored by the Permanent Social Forum. On Wednesday, 30 November, the Citizen Relations Commission, represented by four participants, recounted their experience and lessons learned for a more democratic coexistence.
For protocol reasons, only four members of the group were able to speak: Camino Oslé, Carlos Otxoa, Beatriz Ukar and Miguel Garrido. In addition, Iñigo Retolaza, facilitator of the dynamic, encouraged "deepening the culture of dialogue".