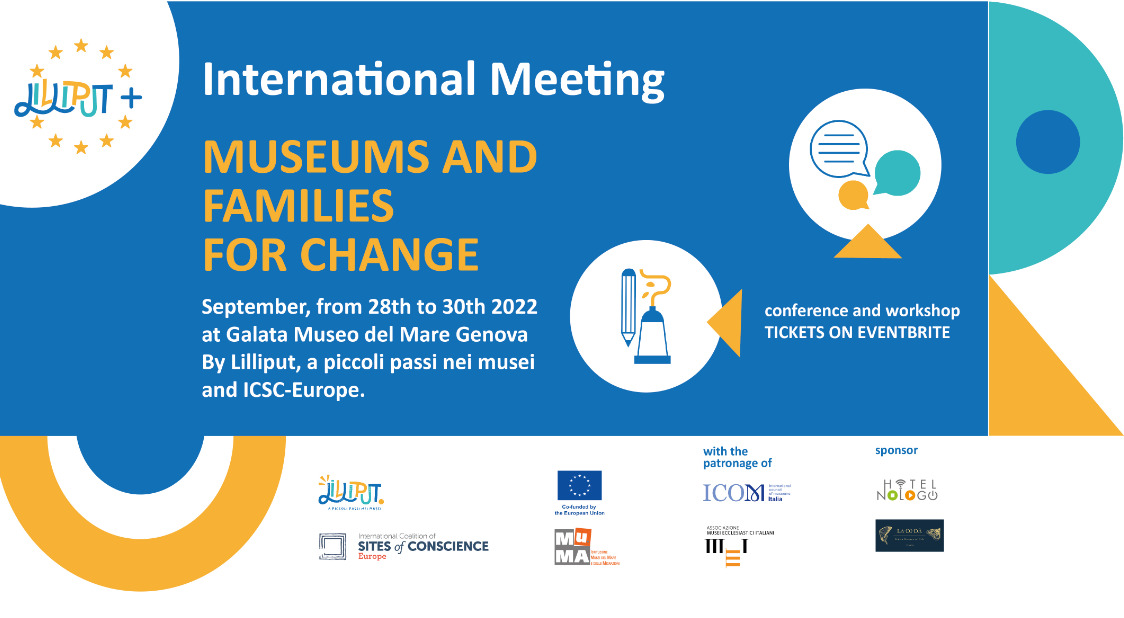 GERNIKA GOGORATUZ PARTICIPATES IN THE MUSEUMS AND FAMILIES FOR CHANGE MEETING IN GENOA
Gernika Gogoratuz, represented by Andreas Schäfter, is taking part in the international meeting "Museums and Families for change" which will be held from 28th to 30th September in Galata Museo del Mare Genova.
The three-day event will bring together museum and culture professionals from across Europe to rethink the concept of museums and discuss the key role they can play as agents of social change and places of active citizenship for all, including families with children.
The international meeting is part of the European project Lilliput Plus and the International Coalition of Sites of Conscience – Europe (ICSC-Europe) comprising 46 museums, historic sites and memory initiatives working on issues of memory and civic engagement in 21 different countries.