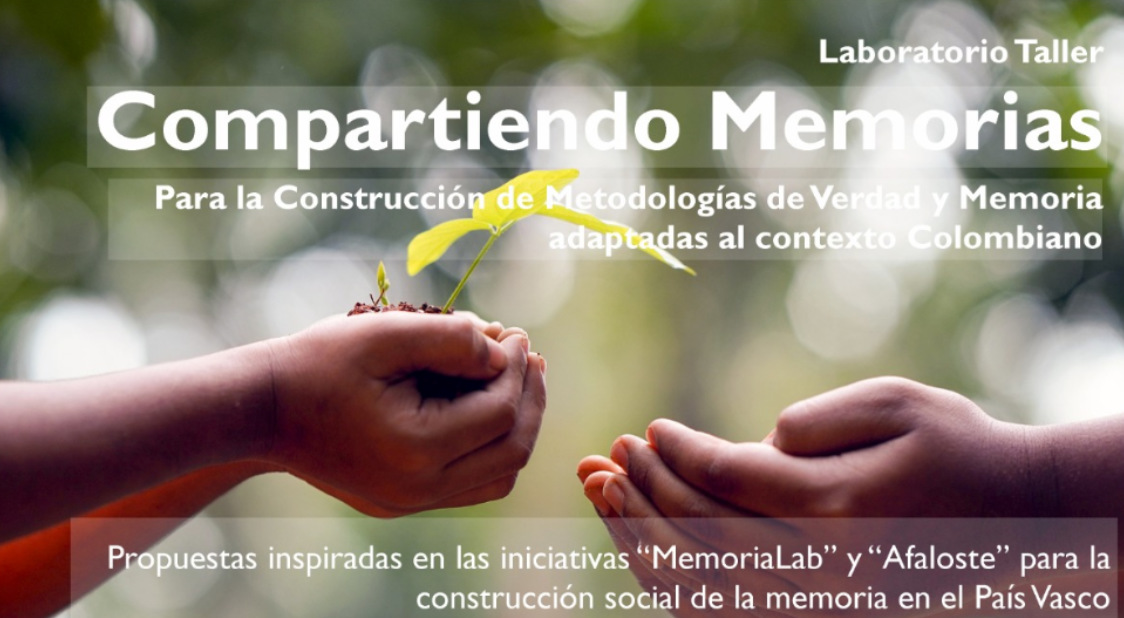 GERNIKA GOGORATUZ TRAVELS TO COLOMBIA TO PARTICIPATE IN THE WORKSHOP "SHARING MEMORIES".
Iñigo Retolaza and María Oianguren will facilitate the Workshop Laboratory "Sharing memories" for the construction of truth and memory methodologies adapted to the Colombian context inspired by the initiatives of "MemoriaLab" and "Afaloste", initiatives for the social construction of memory in the Basque Country that have been carried out by Gernika Gogoratuz. The Workshop Laboratory will be held in Subachoque, La Casa de la Paz, from 24 to 26 August.
The organising entities, "Fundación Escuelas de Paz", "La Paz Querida" and "Gernika Gogoratuz" want to generate a learning space around the dialogue of memories in the Basque Country and Colombia. Although the Basque and Colombian contexts and experiences are different, together they generate an opportunity to learn and propose innovative ways to help manage the experiences of conflict through dialogic and inclusive processes.
The organisation has been supported by the UK Government and IOM UN Migration for this event.