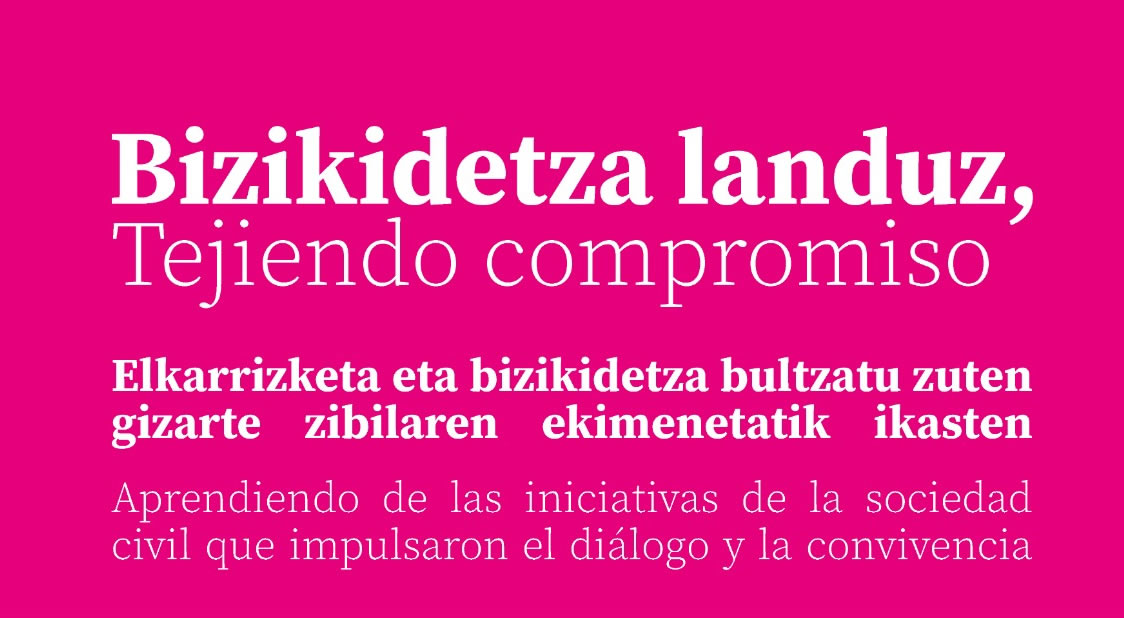 GERNIKA GOGORATUZ WILL PARTICIPATE IN THE COLLOQUIUM "WEAVING COMMITMENT".
The Social Forum to promote the peace process together with Hitz & Hitz Fundazioa are organising the colloquium "Weaving Commitment. Learning from civil society initiatives that promoted dialogue and coexistence" on 16 June at the Bizkaia Aretoa in Bilbao.
Maider Maraña from Baketik, María Oianguren from Gernika Gogoratuz, Susana Harillo ex-member of Gesto por la Paz and Arantza Urkaregi from Emagune will participate in the colloquium. The event will be moderated by Anna León from the Forum of Associations for Human Rights Education and Peace.
The event will be organised in collaboration with Paz con Dignidad and ehugune.
Seating capacity will be limited, so prior registration is compulsory.