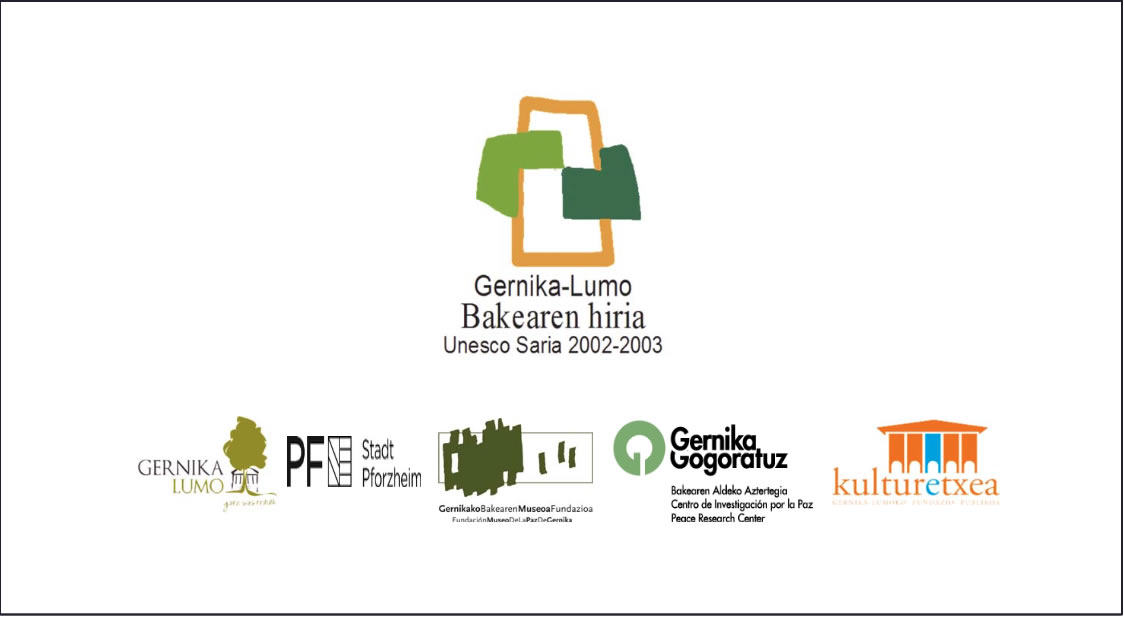 GERNIKA PEACE AND RECONCILIATION AWARDS 2020
The City Council of Gernika-Lumo announces a new edition of the Gernika Peace and Reconciliation Awards (16th Edition).
Nominations will be presented through reports on the merits of individuals or entities and will be endorsed by at least one social, cultural and sporting group of Gernika-Lumo or political group with municipal representation, as well as the City Council of Pforzheim. Each group may only propose one candidate for each category.
The deadline for submitting nominations is 24 January 2020.
Terms and conditions of the call for applications