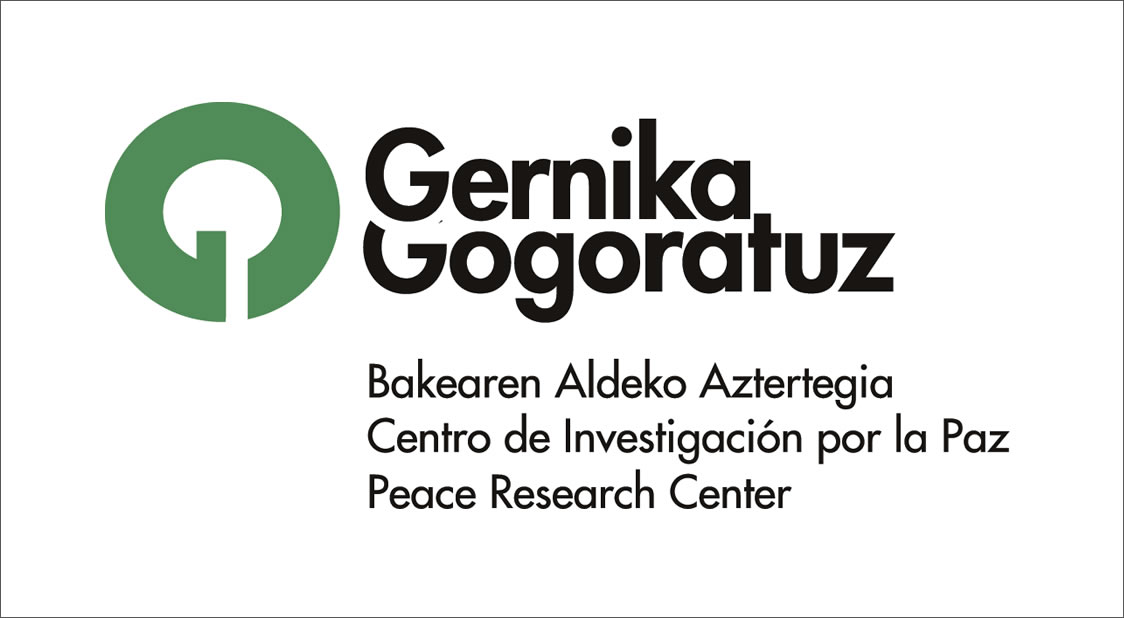 HOW TO DO AN INTERNSHIP IN GERNIKA GOGORATUZ
Gernika Gogoratuz offers internship programmes for young people interested in culture of peace research, training and dissemination. At the moment, the centre has three active programmes that give the opportunity to young people with different profiles to contribute their knowledge and experience with their daily work.
Gernika Gogoratuz has a history of internships for decades in which it has welcomed young people from different regions in the world.
Currently active programmes:
The University of Deusto, through the Department of International Relations, has incorporated Berta Alvarez Paz to the Gernika Gogoratuz team to carry out her undergraduate internship for two months.
Her tasks will include collaborating in one of the joint projects that Gernika Gogoratuz is carrying out with the Spanish Association for Peace Research (Aipaz).
Gernika Gogoratuz has joined the list of companies in Bizkaia that take on participants of the Laborlan Employment and Training Programme, incorporating Clara Acuña Rodríguez as a collaborator.
The Laborlan programme is an initiative of the Regional Employment and Entrepreneurship Agency DEMA in agreement with the Official College of Psychology of Bizkaia to respond the need to incorporate and professionalise organisational psychology in companies, from an innovative perspective and focused on well-being at work.
Austrian Overseas Service (Österreichischer Auslandsdienst)
Austria is one of the European countries in which there is a 6-month compulsory military service for men. This is why the Austrian Overseas Service Association (Österreichischer Auslandsdienst) offers the opportunity to do a 10-month voluntary service abroad as a recognised alternative to military service.
This is the case of Wegner Lagner, a medical graduate from the University of Vienna, who performs tasks in Gernika Gogoratuz as part of the Austrian Peace Service. He currently collaborates with the library's collections, provides assistance in the organisation's projects and carries out translation work.