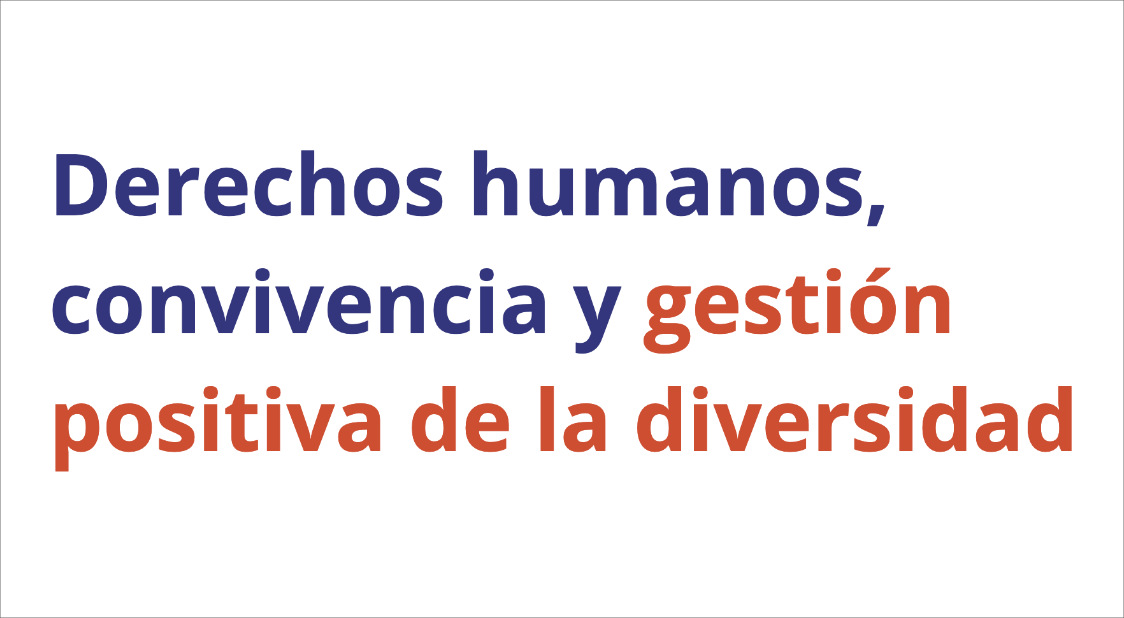 MARÍA OIANGUREN WILL PARTICIPATE IN THE SEMINAR ON HUMAN RIGHTS, COEXISTENCE AND POSITIVE MANAGEMENT OF DIVERSITY.
María Oianguren, director of Gernika Gogoratuz, will participate in the Seminar on Human Rights, Coexistence and positive management of Diversity, which will be held on Thursday 18 November in the Elhuyar Hall of the Bizkaia Aretoa in Bilbao.
This seminar will be an opportunity to explore and give content to the positive management of diversity and the new challenges posed by the exercise of citizenship in the framework of the 2030 Agenda.
María Oianguren will participate in Block I of the seminar under the theme: "Human Rights, Diversity and Coexistence: an overview at international and local level" together with Maider Maraña, Director Baketik, Ane Ortega, Researcher in the Equiling project, Sergio Garcia, from the Public University of Navarra and Rosabel Argote from CEAR-Euskadi.
OBJECTIVES
This seminar has the following objectives:
To reflect on the links between human rights, diversity and coexistence.
To study in depth the different forms of diversity in today's societies (religious, linguistic, cultural, ethnic, etc.) and how to build inclusive and cohesive societies that guarantee the rights of all people.
To learn about "good practices" and experiences on coexistence, human rights and diversity.
ORGANISED BY
These two seminars are organised by the Institute for Human Rights, Democracy, Culture of Peace and Nonviolence DEMOSPAZ-UAM and the Culture of Peace Foundation and are part of the programme of activities carried out with the General Secretariat for Human Rights, Coexistence and Cooperation of the Basque Government. They are carried out in collaboration with the UNESCO Chair in Education for Social Justice of the Autonomous University of Madrid.