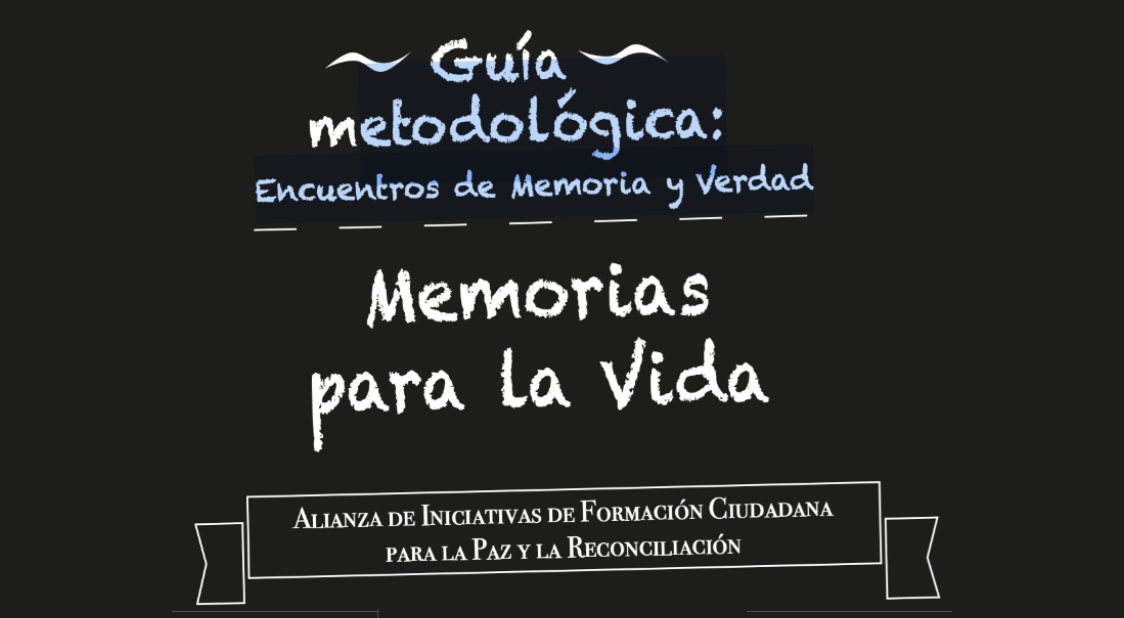 METHODOLOGICAL GUIDE AVAILABLE: ENCOUNTERS OF MEMORY AND TRUTH. MEMORIES OF LIFE
The "Methodological guide: encounters of memory and truth. Memories of life" is the result of the Laboratory-Workshop "Sharing Memories" which was carried out in Colombia at the initiative of La Paz Querida (LPQ), the Fundación Escuelas de Paz (FEP), and the organisations that make up the AIFCPR in Colombia, in collaboration with Gernika Gogoratuz, Peace Research Centre of the Basque Country.
The Laboratory-workshop was accompanied by María Oianguren Idigoras, Director of the Gernika Gogoratuz Peace Research Centre, and Iñigo Retolaza Eguren, facilitator of the workshop.
Retolaza Eguren, facilitator in the MemoriaLab Programme "Spaces for the social construction of memory", who shared their learning and long experience in the MemoriaLab methodology and was conceived as a learning space around the dialogue of memories in societies in transition from armed conflict to peace (Basque Country and Colombia). Although the Basque and Colombian contexts and experiences are different in many aspects, there are past experiences that articulate them, generating an opportunity to learn and propose innovative forms, tools and processes that help to manage, through dialogic and inclusive devices, the experiences of conflict.