Mireia Uranga. Acknowledgement From: 1000 PeaceWomen Across the Globe (2005)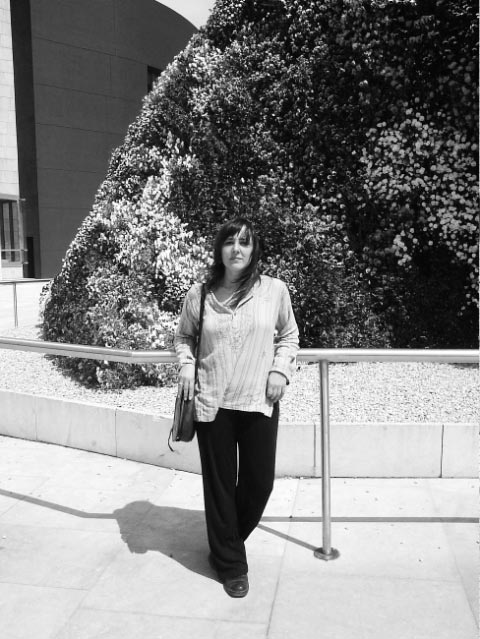 Mireia Uranga, born in Spain in 1966, is a peace educator who believes in dialogue and conflict mediation. She is an adviser at Gernika Gogoratuz Peace Research Center, an independent center that applies new strategies for the development of a culture of peace. Since 2003, Mireia has also been co-director of the Indargi Center (Strength and Light) and collaborates in international projects for the development of education for peace. She is part of the European Education as a member of the Peace Education group.
Mireia Uranga is a vibrant and positive woman whose major goals are peace and harmonious living. Her strategy is dialogue and active commitment in conflict mediation. For Mireia, "a conflict is an inherent part of the human being", and her aim is "to approach all those aspects that make conflict situations negative and destructive and to transform them into peaceful processes, eliminating violence and destructiveness that is often generated". The first step to solve any conflict and walk towards peace begins in "accepting the existence of conflict".
Since 1989, her work at the Gernika Gogoratuz Peace Research Center has been a search for strategies for peace education. The first seed for the center was sown by a member of the German Green Party who requested the German Parliament to create a research center for peace in the Basque country, as a gesture of reconciliation after Guernica's bombardment by the Nazi army in 1937. This proposal was rejected, but the Basque Parliament instead pursued it and unanimously decided to create a peace studies center linked to Guernica's symbol. "The center was born to stimulate a peace culture from the local to a global scale, in a systematic way. Its specific characteristic has been the transformation of conflicts into searching for reconciliation, as the process of reconciliation between Germany and the people of Guernica has shown", notes Mireia. Since its opening 18 years ago, the center has made a discreet but firm effort that has received recognition within the international network of peace studies centers. For eight years, Mireia took part in training activities and experimenting in the field of education. For six years, she has devoted herself to the development of peace education. The work of the Gernika Gogoratuz center has been widely recognized not only in the Basque country, but in the rest of Spain and worldwide.
From: 1000 PeaceWomen Across the Globe (2005): p. 158.