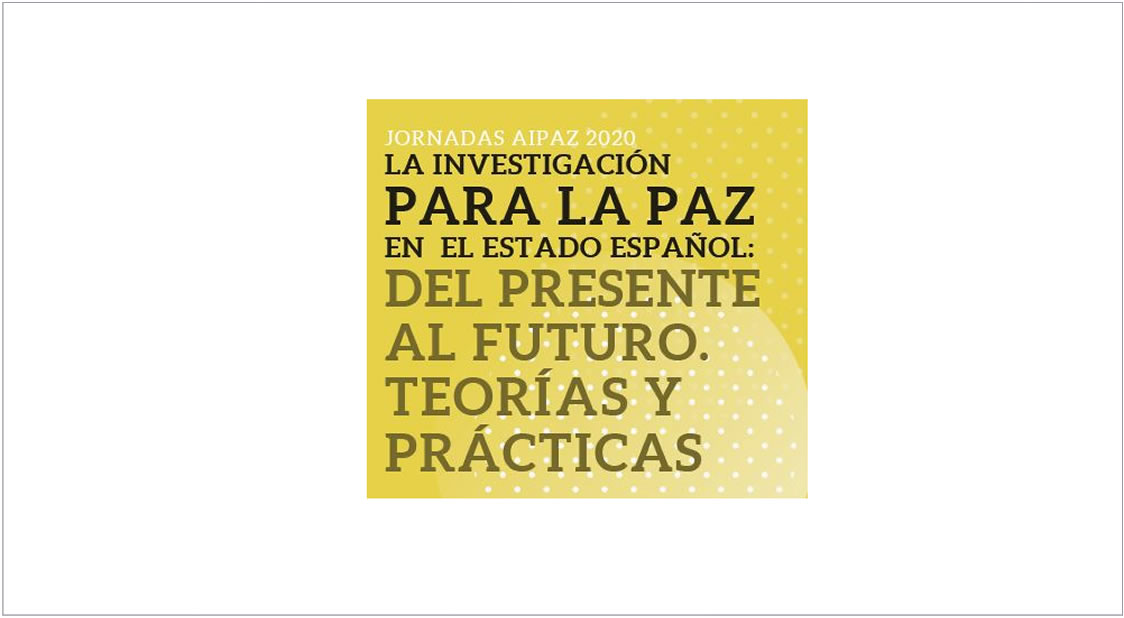 JORNADAS AIPAZ 2020. PEACE RESEARCH IN SPAIN
The AIPAZ 2020 seminar will be hale don November 26th. The title is Challenges for peace research in the 21st century. How to approach peace in complex and plural societies that are constantly changing? The seminar is open for all and will be carried out via Zoom at 6 p.m. Maria Oianguren, director of Gernika Gogoratuz, will open the event.
Programe:
Moderator: Ana Barrero Tíscar, president of AIPAZ
Epistemology of peace. María Oianguren Idígoras, director of Gernika Gogoratuz.
The philosophy of the women, peace and security agenda, in context of the COVID crisis. Carmen Magallón Portolés, president of the Fundación Seminario de Investigación para la Paz (SIP).
Reorganization of the global geopolitical strategy: What role does peace building play? Núñez Villaverde, codirector of the Instituto de Estudios sobre Conflictos y Acción Humanitaria (IECAH)
Peace building and environment. Pere Ortega Grasa, president of the Centre Delàs d'Estudis per la Pau.