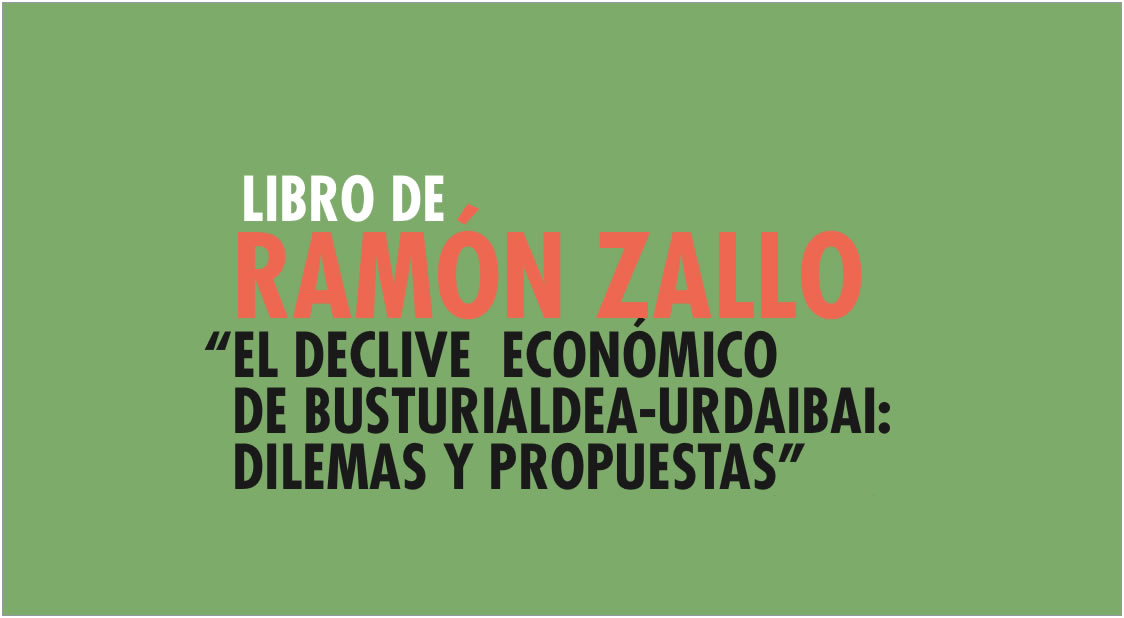 PRESENTATION OF THE PUBLICATION "THE ECONOMIC DECLINE OF BUSTURIALDEA-URDAIBAI: DILEMMAS AND PROPOSALS" IN MUNDAKA AND BERMEO
Ramón Zallo continues with the book presentation of "The economic decline of Busturialdea-Urdaibai: Dilemmas and Proposals" in the region of Urdaibai. This month he will be at the Casino in Mundaka on the 9th and at the Torre Ercilla in Bermeo on the 16th.
"El declive económico de Busturialdea-Urdaibai: Dilemas y Propuestas" has been published by the "Red Gernika" publishing house of Gernika Gogoratuz and forms part of the Territorios en Conflicto project.
In this work, Ramón Zallo, an expert in economics, culture and communication, analyses the evolution of the socio-economic problems of the region, reviewing the main policies that have governed the economy and the territory. After highlighting the deterioration in the productive and employment spheres and the consequent unfavourable prospects for the future, proposals are put forward which represent sustainable alternatives and which are based on the conjunction of social forces and public and private institutions.
Ramón Zallo Elgezabal (Gernika-Lumo, 1948) has a degree in Law and Economics and a PhD in Information Sciences. In addition to his social commitment and his analyses in the media, he has published several books on politics, culture and communication.
Seating capacity is limited, so PRIOR REGISTRATION is required.
MUNDAKA
Day: 9 July
Time: 19:00h
Place: Casino de Mundaka