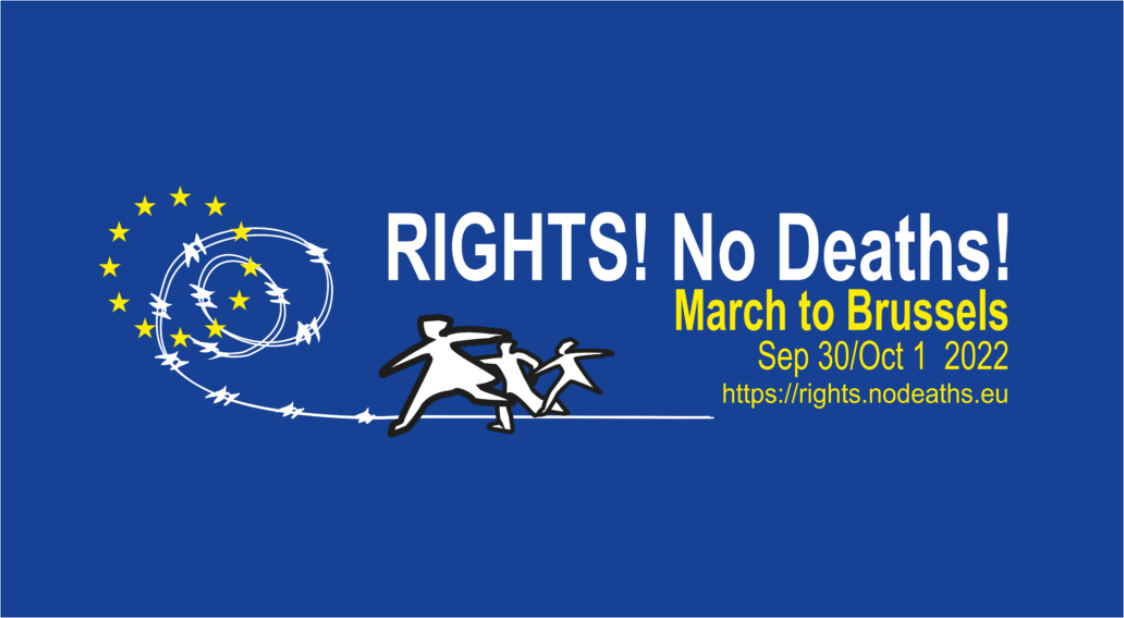 RIGHTS! No to Deaths! MARCH TO BRUSSELS
On 30 September and 1 October, the MARCH TO BRUSSELS will start under the slogan Rights! No Deaths! organised by more than 130 European organisations and countries of origin of migrants. The march is a demand for the enforcement of international human rights law at borders and the administrative regularisation of people living and working in Europe.
It is proposed that this initiative consolidates a movement in defence of the rights of exiled people and that it permanently denounces the responsibility of European governments in the migratory policies that cause deaths, that it proposes alternatives and awakens European conscience.
Gernika Gogoratuz is one of the organisations adhered to the campaign among other organisations from Belgium, France, Italy, Mexico, Guatemala, UK, Greece, Morocco, Tunisia, Colombia, the Netherlands, Germany and Spain.