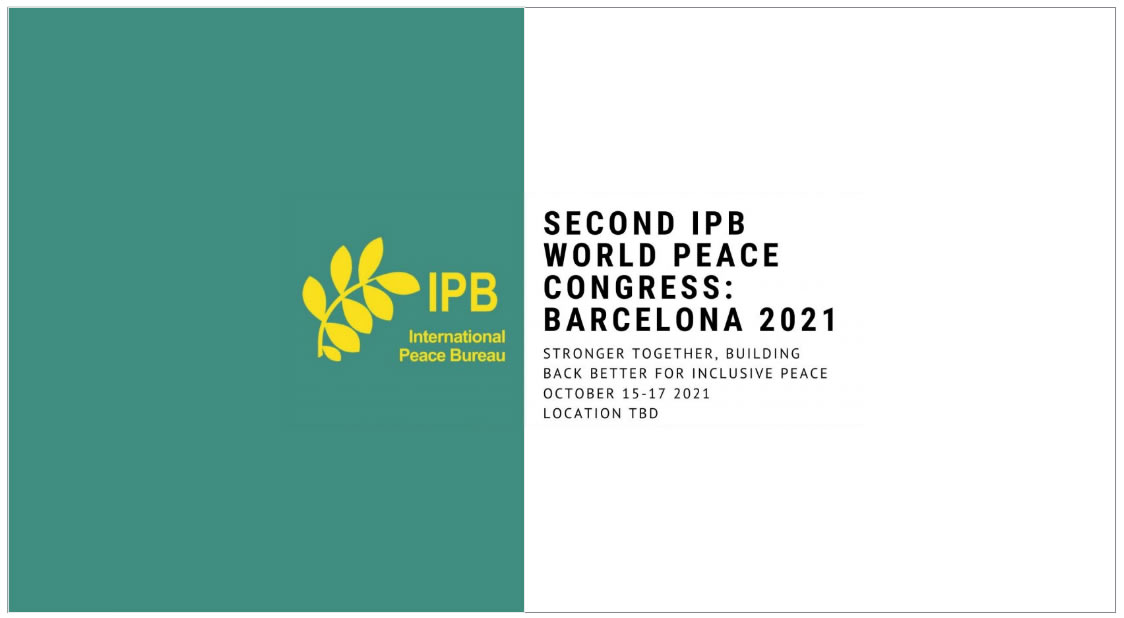 SECOND WORLD PEACE CONGRESS. IPB BARCELONA, 2021.
Next October we will join activists from all over the world at the Second World Peace Congress organised by the International Peace Bureau (IPB), which will be held in Barcelona on 15, 16 and 17 October 2021.
The main objective of the IPB Second World Congress is to provide a space for all those involved in international peace and justice movements to meet and exchange experiences.
This Congress is an opportunity for diverse individuals, groups and causes to share strategies and articulate alternatives together. A space to create and renew tools and discourses, to mobilise citizens from all over the world in favour of peace and disarmament.
Gernika Gogoratuz will join together with other national and international organisations such as AiPAZ, Hegoa-Instituto de Estudios sobre Desarrollo y Cooperación Internacional or the Fundación Cultura de Paz among others.