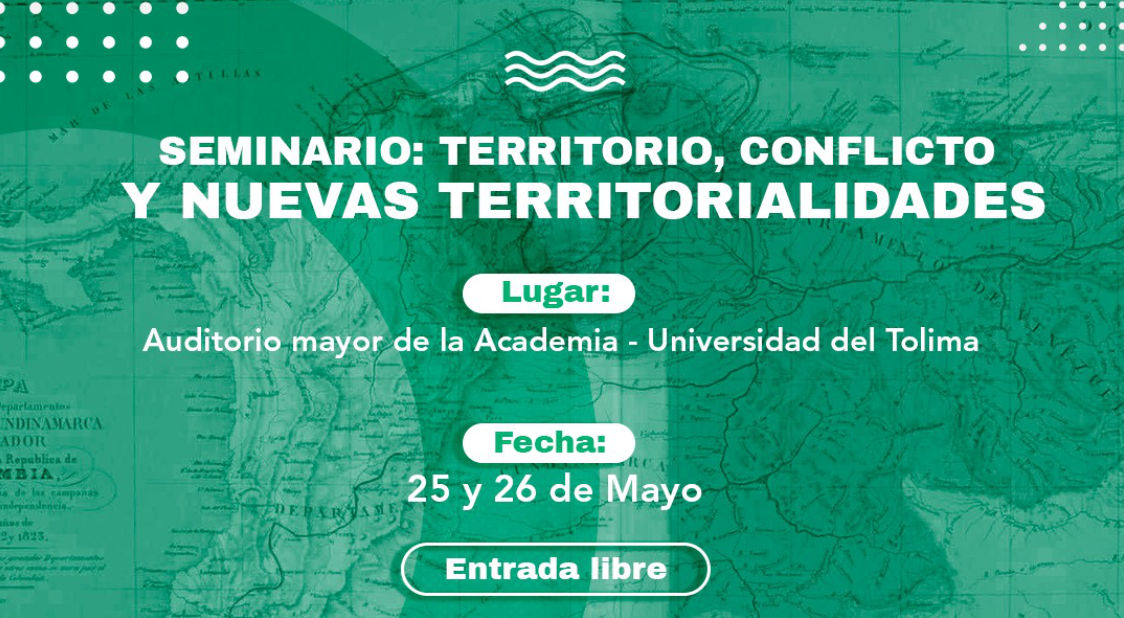 SEMINAR: TERRITORY, CONFLICT AND NEW TERRITORIALITIES
María Oianguren, director of Gernika Gogoratuz, will participate on Wednesday 25th May in the Seminar: Territory, Conflict and New Territorialities organised by the research groups "Studies on the urban-regional problems of Colombia" of the National University of Colombia and the "Interdisciplinary Group of Studies on Territory YUMA ÍMA" of the University of Tolima.
The event will be held on 25 and 26 May and is free of charge.
The presentation will be made by Miguel Antonio Espinosa Rico, Coordinator of the Peace and Human Rights Observatory of the University of Tolima, Omar Mejía Patiño, Rector of the University of Tolima and Rafael González Pardo, Dean of the Faculty of Human Sciences and Arts.