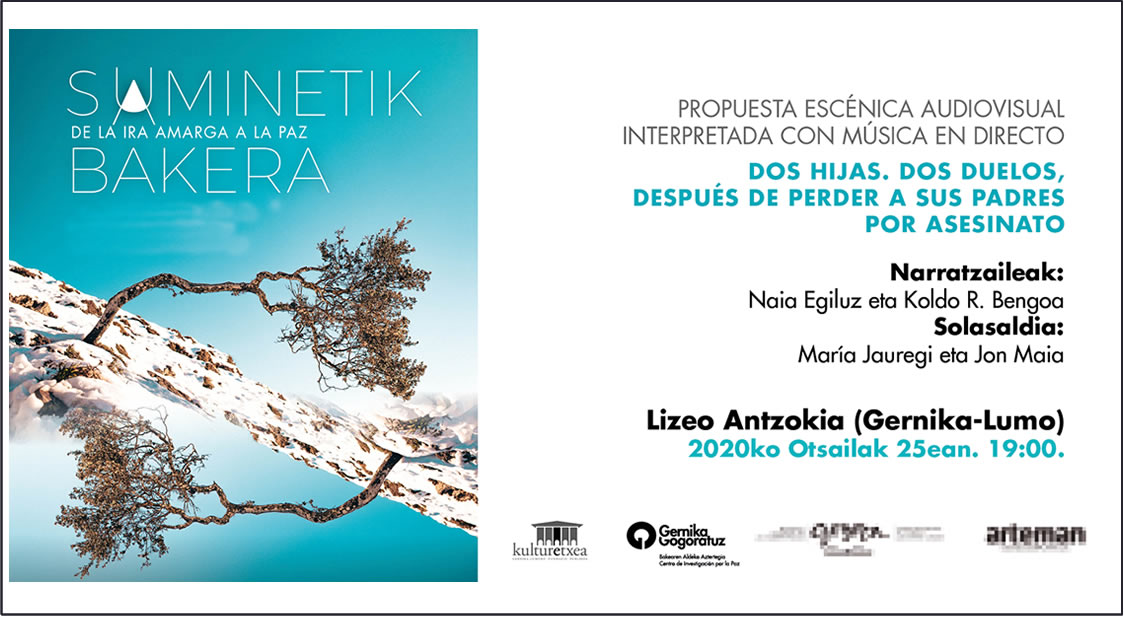 "SUAMINETIK BAKERA" TOURS STAGES AND COMES TO GERNIKA
Gernika Gogoratuz and the Kultur Etxea of Gernika-Lumo present the audiovisual stage play "S(u/a/a)minetik bakera".
Date: 25th February
Time: 19:00H
Place: Lizeo Antzokia
Script and direction: Patxi Lurra.
Music by Mudoh.
Production: Arteman Komunikazioa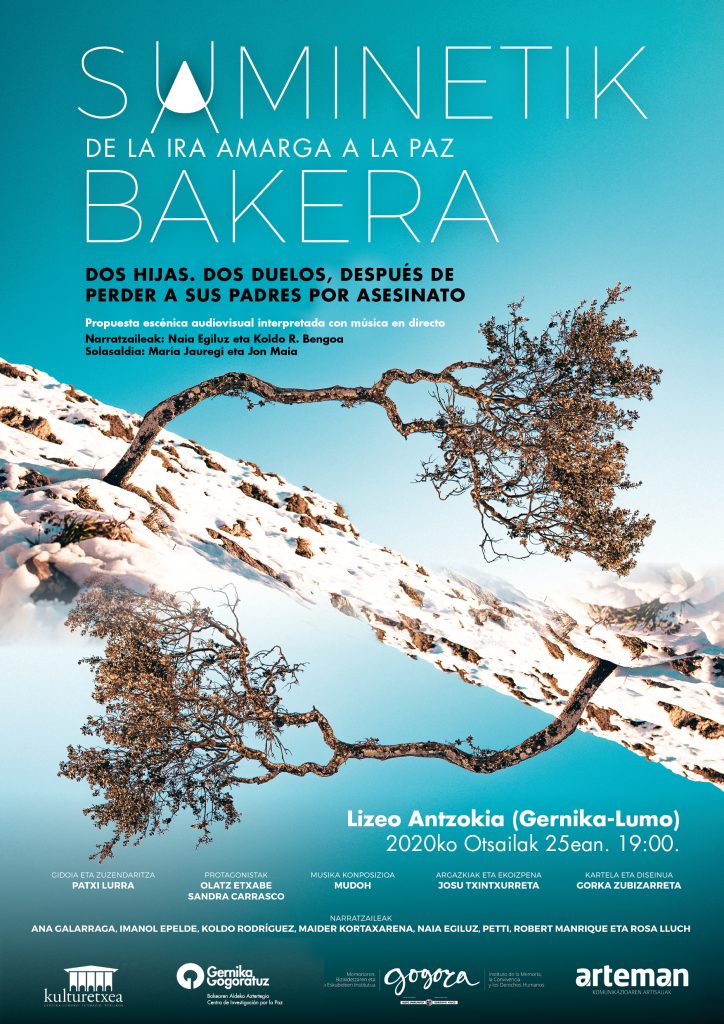 With the participation of Maria Jauregi (daughter of Juan Mari Jauregui) and the bertsolari Jon Maia.
The play brings together Olatz Etxabe, daughter of Iñaki Etxabe, murdered by the Basque-Spanish Battalion, and Sandra Carrasco, daughter of Isaias Carrasco, murdered by ETA. We will listen to the testimonies of these two women from Arrasate together with the narrators Koldo R. Bengoa and Naia Egiluz Mojas.
The play combines empathy and compassion, somehow connecting the mourning caused by natural and unnatural deaths, and we will go through four stages from fury to peace.
more information about ``S(u/a)minetik bakera``