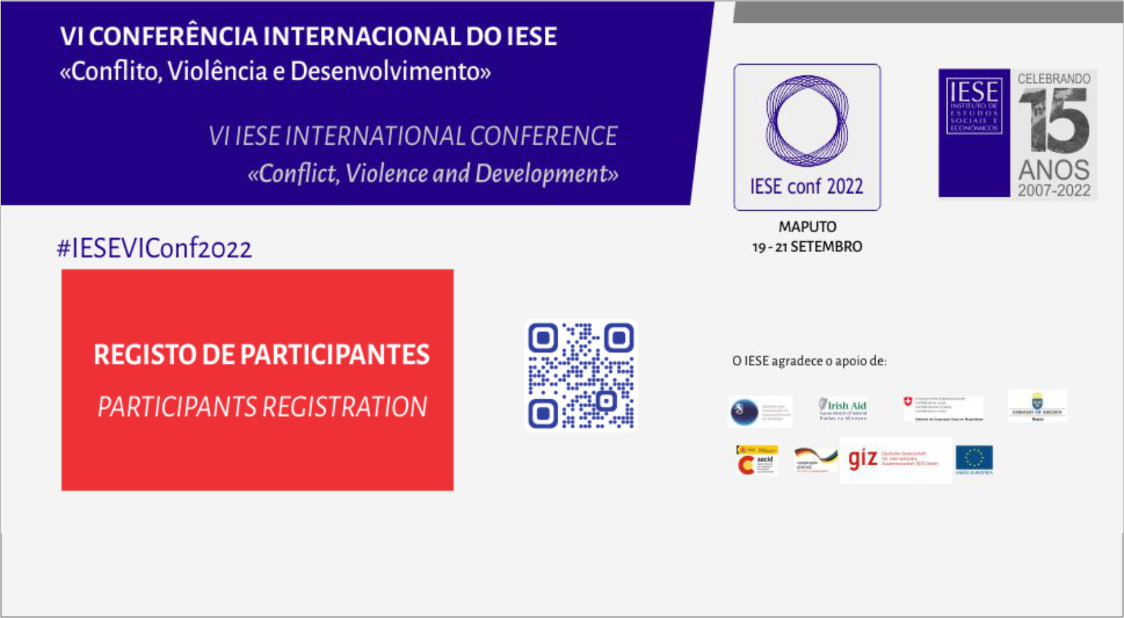 TEREZINHA DA SILVA TO TAKE PART IN THE 6TH INTERNATIONAL CONFERENCE OF THE IESE (MOZAMBIQUE)
Terezinha Da Silva, associate researcher at Gernika Gogoratuz in the Territories in Conflict project will moderate the panel "Conflict, violence and gender" at the 6th IESE International Conference to be held from 19 to 21 September in Maputo (Mozambique).
Terezinha Da Silva is active in several civil society organisations working in the field of human rights, especially for women, the LGBTQI community and the elderly.
The event is organised by the Instituto de Estudos Sociais e Económicos (IESE) which this year presents the theme "Conflict, Violence and Development".
Attendance is available both in person and online.