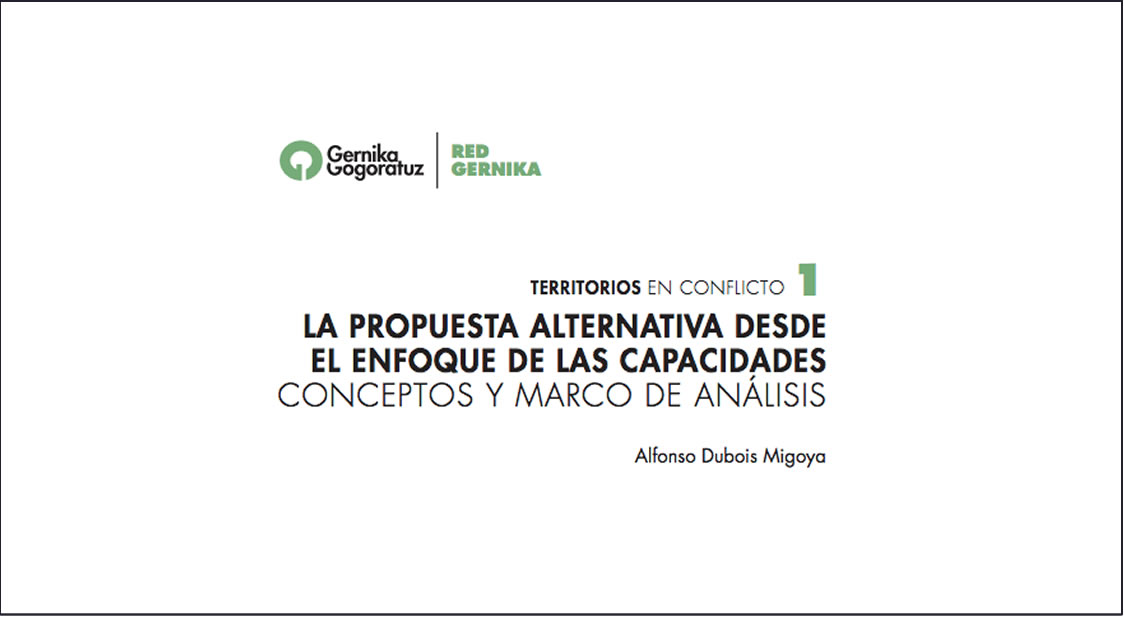 THE ALTERNATIVE PROPOSAL FROM THE CAPABILITIES APPROACH CONCEPTS AND FRAME OF ANALYSIS
Alfonso Dubois Migoya is Professor Emeritus of International Economics and Development Economics at the University of the Basque Country (UPV/EHU).
Chairman of the Institute for International Cooperation and Development Studies HEGOA (1996-2010).
Basque Government award for The Basque Humanitarian Aid Worker, 2007.
His research and publications focus on the topics of human development, poverty, development cooperation, development theories and inequality.
This material has been extracted from the publication "Territorios en conflicto. Claves para la construcción de alternativas de vida", from the Red Gernika collection.
INDICE (ESP)
LAS BASES DE LA PROPUESTA ALTERNATIVA
El bienestar y el enfoque de las capacidades

El enfoque de las capacidades

El proceso del desarrollo de las capacidades

Principios del desarrollo de las capacidades

Las capacidades colectivas
La definición de las capacidades colectivas
EL MARCO DE ANÁLISIS
El territorio como base del marco de análisis
Puntos centrales del marco
El contexto: factores condicionantes y marco sociopolítico

La importancia de la cultura y el contexto

Los procesos de cambio

La agencia colectiva como motor del cambio (liderazgo colectivo)
El cambio desde la base: el modelo 3C de Ibrahim
El empoderamiento individual
BIBLIOGRAFÍA Y RECURSOS
Download the article (ESP)