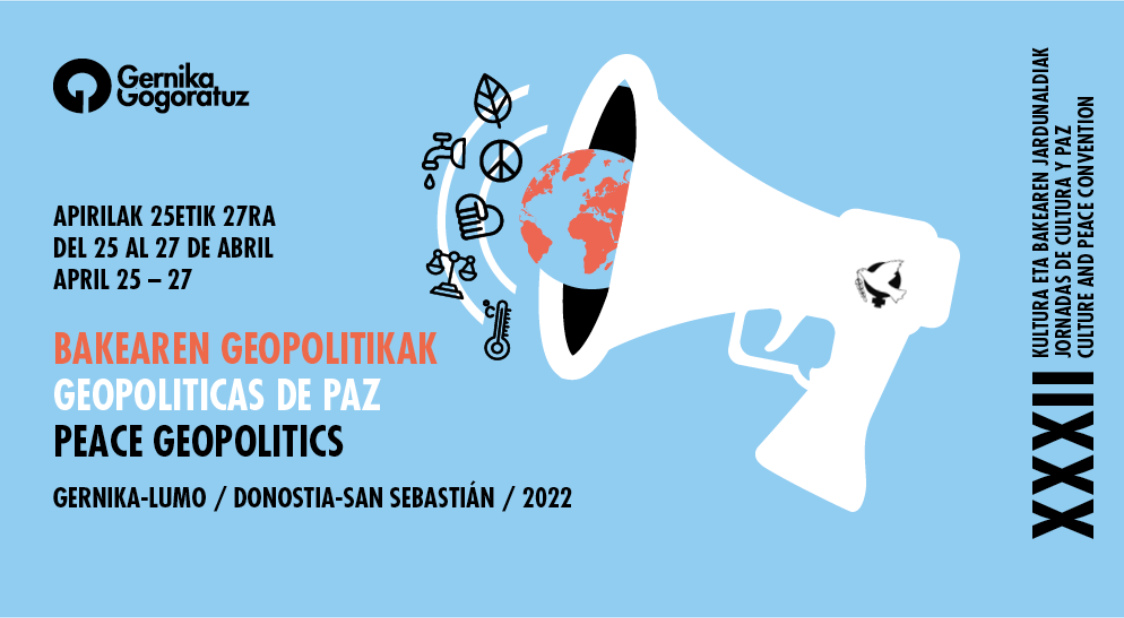 THE XXXII CULTURE AND PEACE CONFERENCE PROGRAMME IN BILBAO
We present the programme of the XXXII Culture and Peace Convention of Gernika, "Geopolitics of Peace" to be held in Bilbao on 27 April.
Graduate Room. Faculty of Economic Science and Business UPV/EHU. HEGOA Zubiria Etxea. Campus Sarriko. Bilbao

Critical visions of humanitarian action and peace-building in Cabo Delgado (Mozambique)
The cycle of the "XXXII International Days of Culture and Peace of Gernika" will end with a session open to the public, at the Faculty of Economics and Business of Sarriko in Bilbao, organized in collaboration with the Master of Globalization and Development of the HEGOA Institute, UPV/EHU. The seminar will critically address the humanitarian and military response that is taking place in the War of Cabo Delgado, and will discuss proposals for other approaches around the development and peace of this Mozambican territory.
18:00 – 20:00h.
· Feminist contributions to the decolonization of humanitarian responses and Peace-Building in Cabo Delgado, Mozambique. Teresa Cunha. Researcher CES- Universidad de Coímbra.
· For committed solidarity and values: other forms of cooperation in Northern Mozambique, Beñat Arzadun. Aid worker of Mundukide Foundation in Mozambique.
Hosted by: Eduardo Bidaurratzaga, Hegoa-UPV/EHU