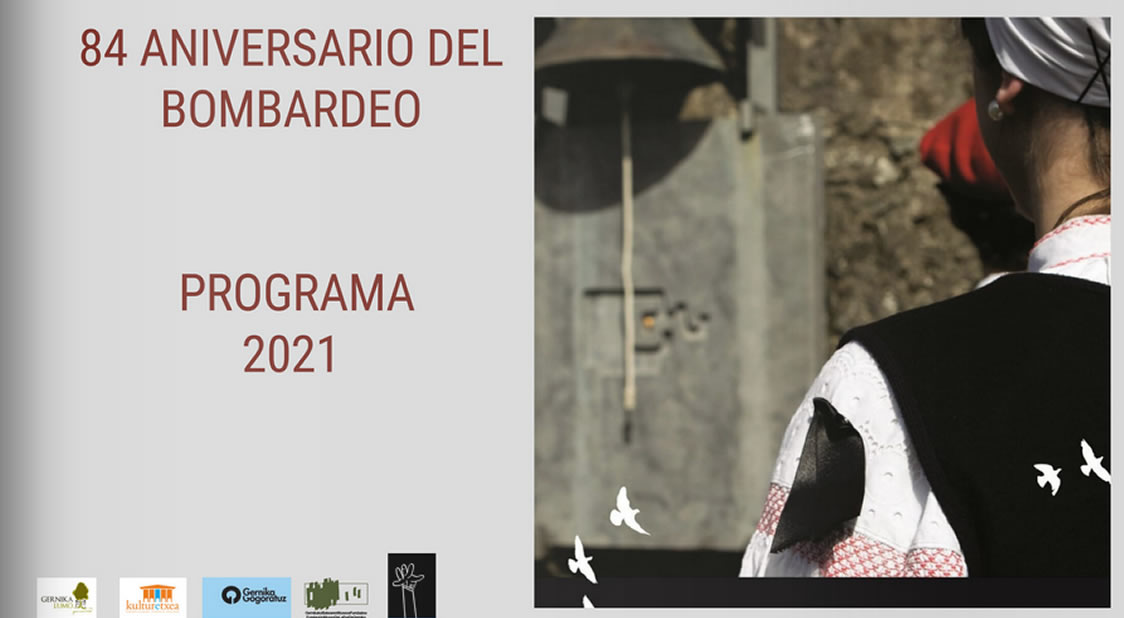 TODAY WE REMEMBER THE 84TH ANNIVERSARY OF THE BOMBING OF GERNIKA
These are the activities scheduled as part of the programme to commemorate the 84th Anniversary of the Bombing of Gernika within the framework of the 31st Conference on Culture and Peace in Gernika:
12:00 Tribute to Jose Labauria. Floral tribute at the sculpture of José Labauria. Plaza José Labauria.
12:30 Tribute to George L. Steer and war correspondents. Floral tribute at the sculpture dedicated to the journalist.
15:45 "4 minutu ekimena" Replication of the ringing of bells and siren.
16:30 Response and floral tribute for the victims of the bombing. Zallo Cemetery. Gernika.