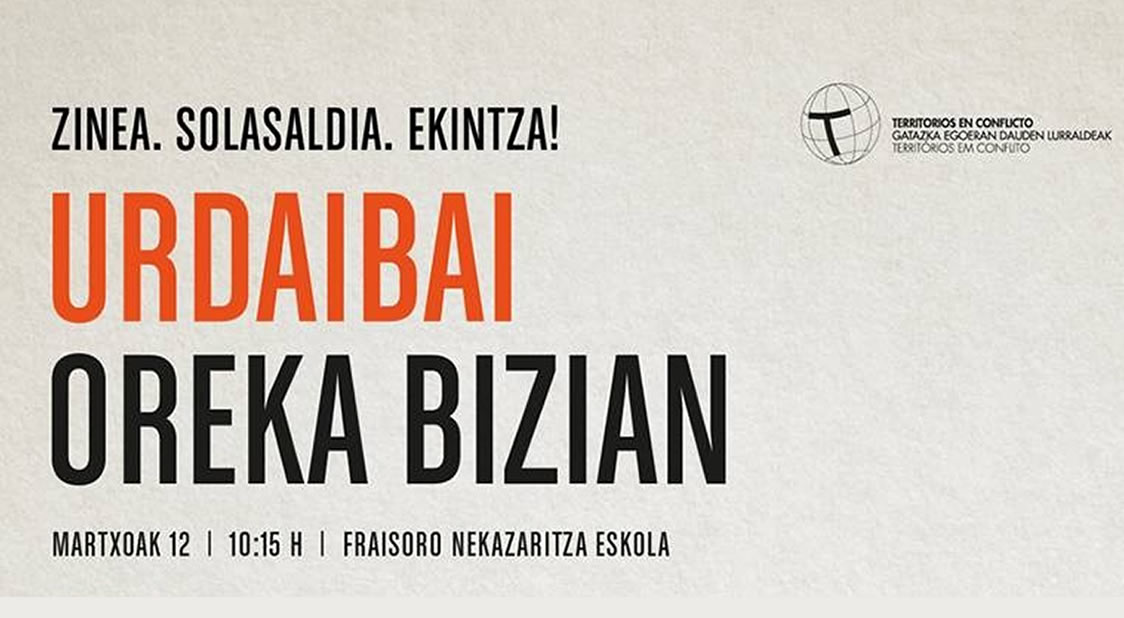 URDAIBAI OREKA BIZIAN CINE-FORUM IN ZIZURKIL
The documentary Urdaibai Oreka Bizian will be presented on 12th March at the Fraisoro Agricultural School in Zizurkil (Gipuzkoa).
The film-forum is aimed at students of the agricultural school, specialising in agricultural production, who will be able to share their concerns and worries as well as broaden their knowledge of environmental impact and alternatives for sustainable development.
Urdaibai Oreka Bizian is part of the international cooperation project Territorios en Conflicto presented in consortium with the NGDO "Gernikatik Mundura". The project is in Phase II – Accompanying processes and consolidating narratives on the sustainability of life (020 – 2021).
Jokin Alberdi from Gernika Gogoratuz, Sara Nicholson from Gernikatik Mundura and Sergio González from Ortutik Ahora will be present at the event.