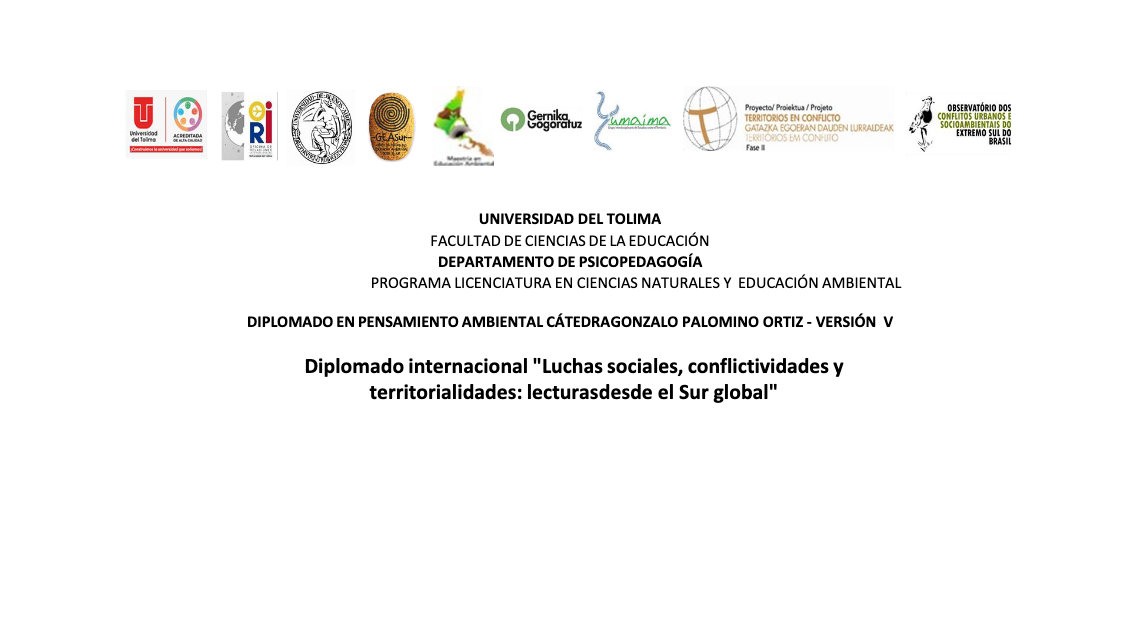 VASCO COELHO PARTICIPATES IN THE ENVIRONMENTAL THINKING DIPLOMA COURSE
Vasco Coelho, coordinator of the platform and online course Territorios en Conflicto is participating today in the international Environmental Thinking Diploma with the title "Social struggles, conflictivities and territorialities: readings from the global South" with the theme "Case studies Territories in Conflict: Mozambique".
This year marks the fifth edition of the Environmental Thinking Diploma "Cátedra Gonzalo Palomino Ortiz" of the University of Tolima (Colombia).
The diploma course contains elements derived from the Territorios en Conflicto project, which has studied and continues to study the capital-life conflicts in Mozambique (Africa), Urdaibai (Basque Country, Spain), Cajamarca and El Doncello, in Colombia, as well as anti-megamining movements in Mexico and Guatemala and community-based environmental education processes and work with social and indigenous movements in Brazil, Ecuador and Argentina.
The session will have the following schedule:
Colombia: 7:00 – 10:00
Argentina/Brazil: 9:00 – 12:00
Spain: 13:00-16:00