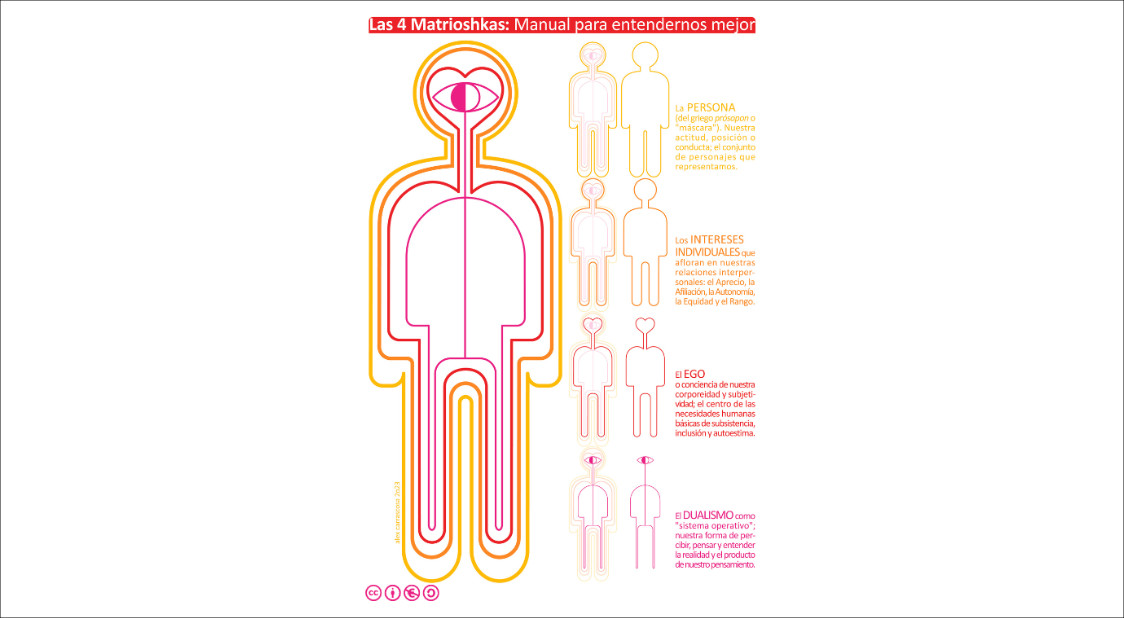 WE PRESENT THE "HANDBOOK OF THE 4 MATRIOSHKAS TO UNDERSTAND EACH OTHER BETTER" BY ALEX CARRASCOSA
Alex Carrascosa, artivist and collaborator of Gernika Gogoratuz, explains in this TEDx talk in Vitoria-Gasteiz the Handbook of the 4 matrioshkas to understand ourselves better, which includes two tools:
The description of the matrioshkas, so that we can understand ourselves a little better.

The PERSON, our attitude, position or behaviour.
The INDIVIDUAL INTERESTS that emerge in our interpersonal relationships.
The EGO or awareness of our corporeality and subjectivity.
DUALISM as the "operating system" of our way of perceiving, thinking and understanding the world.

The six-step guide to "effective" dialogue, based on listening as a revolutionary action par excellence.
In these links you can watch Alex Carrascosa's TEDx talk and download the manual.