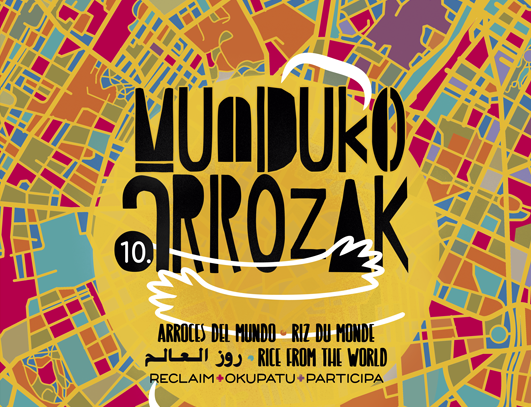 WORLD RICES GERNIKA 2019
This year we celebrated the 10th edition of World Rices in Gernika-Lumo.
World Rices is a gastronomic contest and fest.
The main goal is to draw the attention on universality and diversity that takes place in our neighborhoods and towns so that it can be seen how enriching can be the interrelation among diverse people and cultures.
Each group has to present a rice meal and a jury made up by citizens of Gernika coming from different backgrounds will be the ones to decide which one is the best world rice.
During the event, there will be cultural animation in the form of verses, singing, dancing, music and much more.
Contact us
Video de Arroces del mundo del pasado año 2018