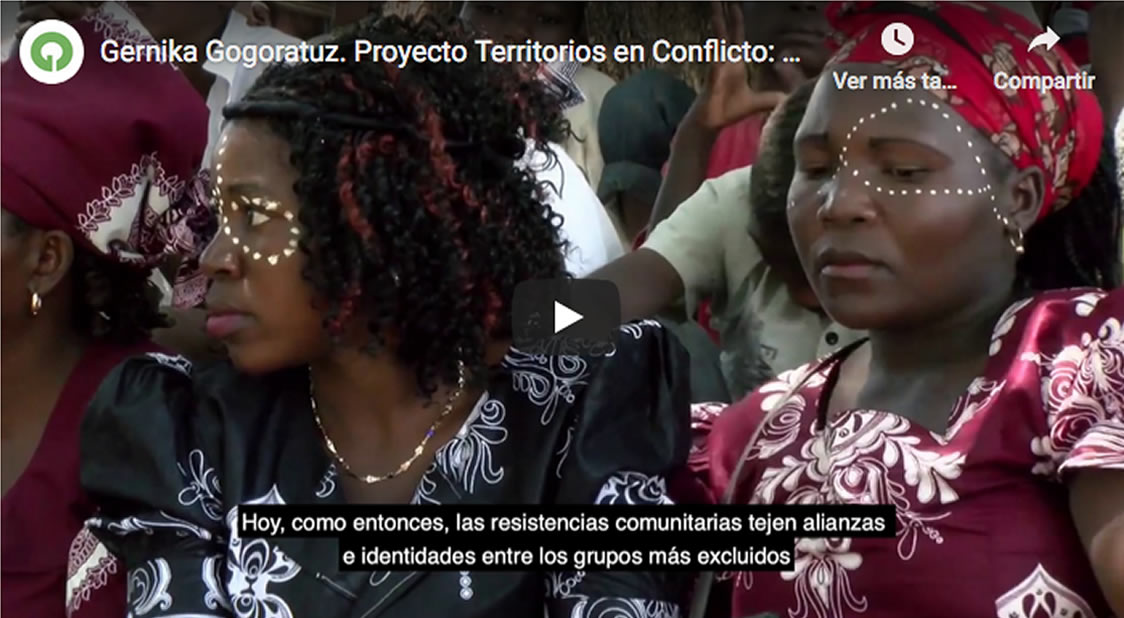 CALL FOR SOLIDARITY WITH CABO DELGADO (MOZAMBIQUE) IN THE FACE OF INCREASING MILITARIZATION AND VIOLENT ATTACKS ON THE CIVILIAN POPULATION.
On behalf of Gernika Gogoratuz through the "Territories in Conflict: Cabo Delgado (Mozambique)" project want to give visibility to the audiovisual documentary that reflects the current situation in the area and is part of the collection of signatures initiative that has been underway since last April.
We are more than 150 organizations and people who have signed this call to "Solidarity and Commitment to Cabo Delgado (Mozambique) in the face of increasing militarization and violent attacks".
Social organizations such as Amnesty International, Friends of the Earth and Environmental Justice also add new human rights complaints related to the exploitation of resources by transnational companies.
Share this video and we will make the public opinion to be aware of Cabo Delgado needs and support.