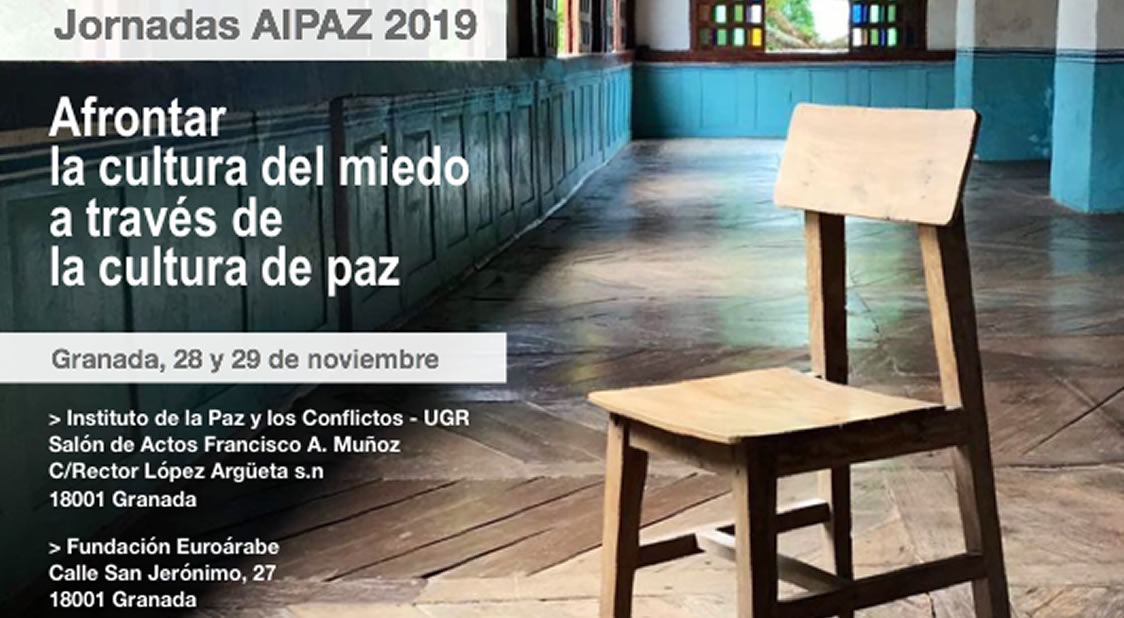 CONFERENCE AIPAZ "FACE THE CULTURE OF FEAR WITH THE CULTURE OF PEACE"
Aipaz – The Spanish Association of Research for Peace is holding the conference of 2019 on the 28th and 29th of November at the event hall Francisco A. Muñoz of the Peace and Conflict Institute of the University of Granada (UGR) with its title "face the culture of fear with the culture of peace".
On Friday, 29th November, at 16:00h María Oianguren, director of Gernika Gogoratuz is taking part in a round table on the topic "Living in areas in the world" together with Juan Manuel Jiménez Arenas, director of Peace and Conflict Institute (UGR), presenting his paper "amalgam and kaleidoscopes: critical (and peaceful) views on identities". The round table is moderated by Mario López Martínez, researcher of the Peace and Conflict Institute – UGR.
Furthermore Carlos Martín Beristain is receiving the Francisco A. Muñoz Recognition 2019 for his contribution to the peaceful transformation and Resolution of conflicts, the attention and reparations of victims and the defence of human rights.