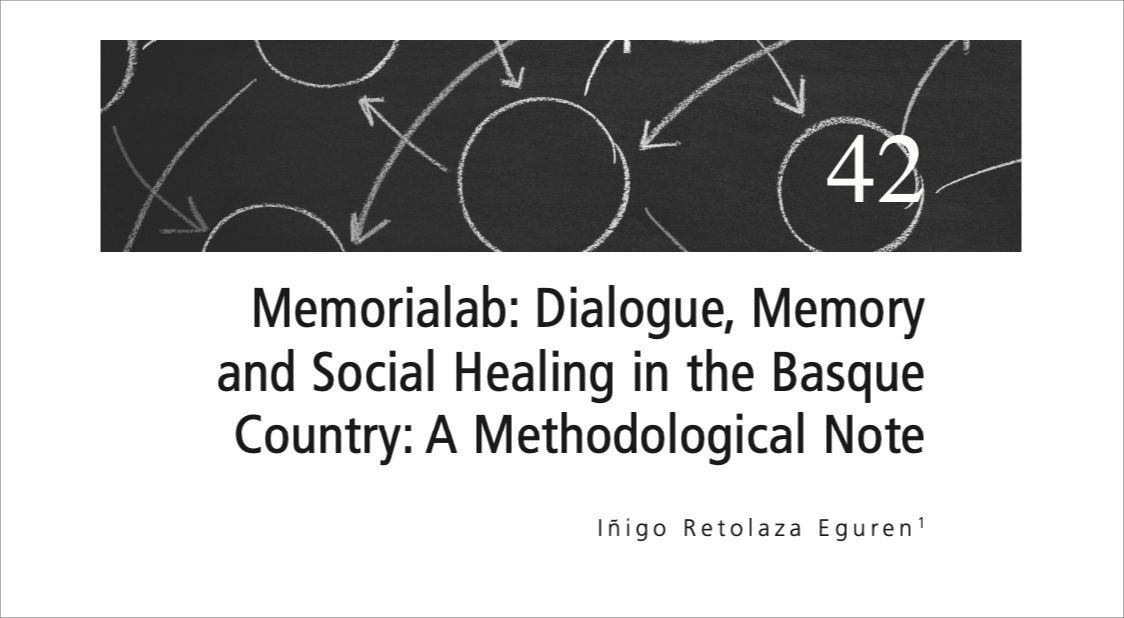 GERNIKA GOGORATUZ SHARES "MEMORIALAB: DIALOGUE, MEMORY AND SOCIAL HEALING IN THE BASQUE COUNTRY: A METHODOLOGICAL NOTE".
Uncategorized
21 September, 2021
The article written by Iñigo Retolaza has been selected to be published and shared free of charge on the IDS Research Fellow website. From Gernika Gogoratuz we make the article available to you on our publications page.
This news is a wonderful opportunity to access the work "Memorialab: Dialogue, Memory and Social Healing in the Basque Country: A Methodological Note", understanding Memorialab as an initiative for the social construction of memory through dialogue between people from different places and ideologies. Although in most cases they do not know each other, they all share the fact that they have been affected in different ways by the political violence that has taken place over the last five decades in the Basque Country.
Memorialab starts from the assumption that it is from a shared ethical and moral basis of respect for life and human rights that a group of people open up to share their experiences, their "autobiographical memory".
The article is part of the publication "The SAGE Handbook of Participatory Research and Inquiry" which will be presented during the Participatory Research Week, from Monday 20 to Friday 24 September.