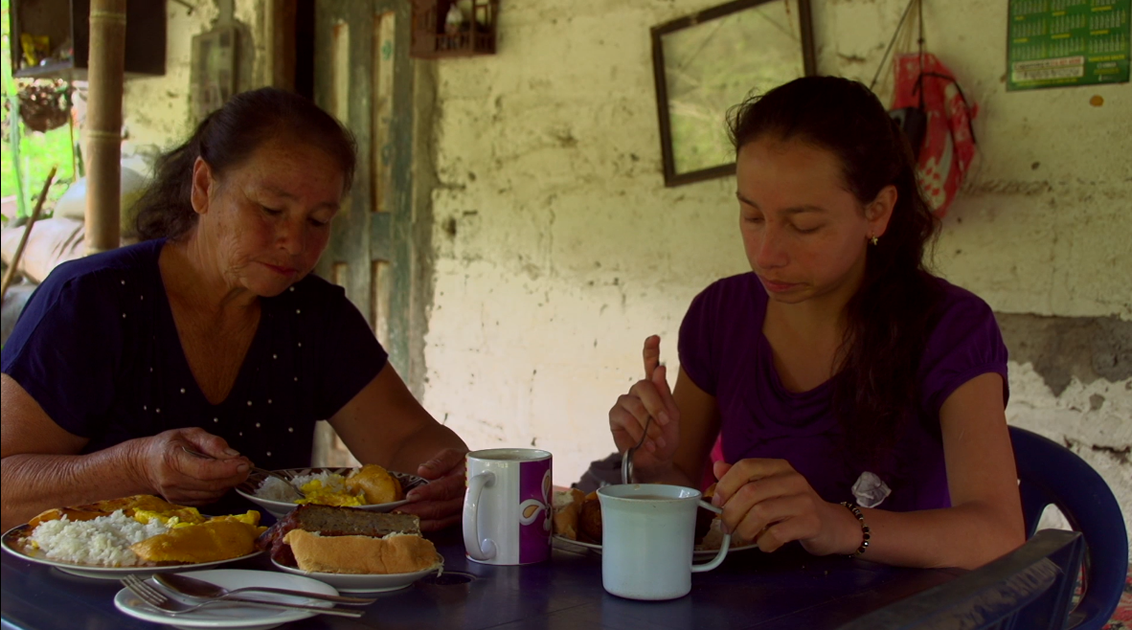 DOCUMENTARY "«SIN MINERÍA; LA VIDA TIENE FUTURO» EN CAJAMARCA (COLOMBIA)" ("«WITHOUT MINING; LIFE HAS A FUTURE» IN CAJAMARCA")
Margarita, José Domingo, Nora Yolanda and Jenny are from Cajamarca in the province of Tolima, located in the central west of Colombia. A place surrounded by an exuberant natural richness, composed of palm forests, rivers, waterfalls, snow-capped mountains, the volcano "Machín", the moorland "Los Valles", among others, where its habitants are proud to grow a high percentage of the food served on the tables of the whole country.
From within their everyday rural contexts and with the farmers´ pride and simplicity they describe how the gold of the territory attracted the transnational mining company AngloGold Ashanti, leading them to strength social processes and individual and collective capacities and to organize acts of peaceful and creative resistance, which – at the end – managed to stop the gold extraction and the loss of their agricultural vocation. Today their slogan "water is worth more than gold!" regains all its importance to their people.