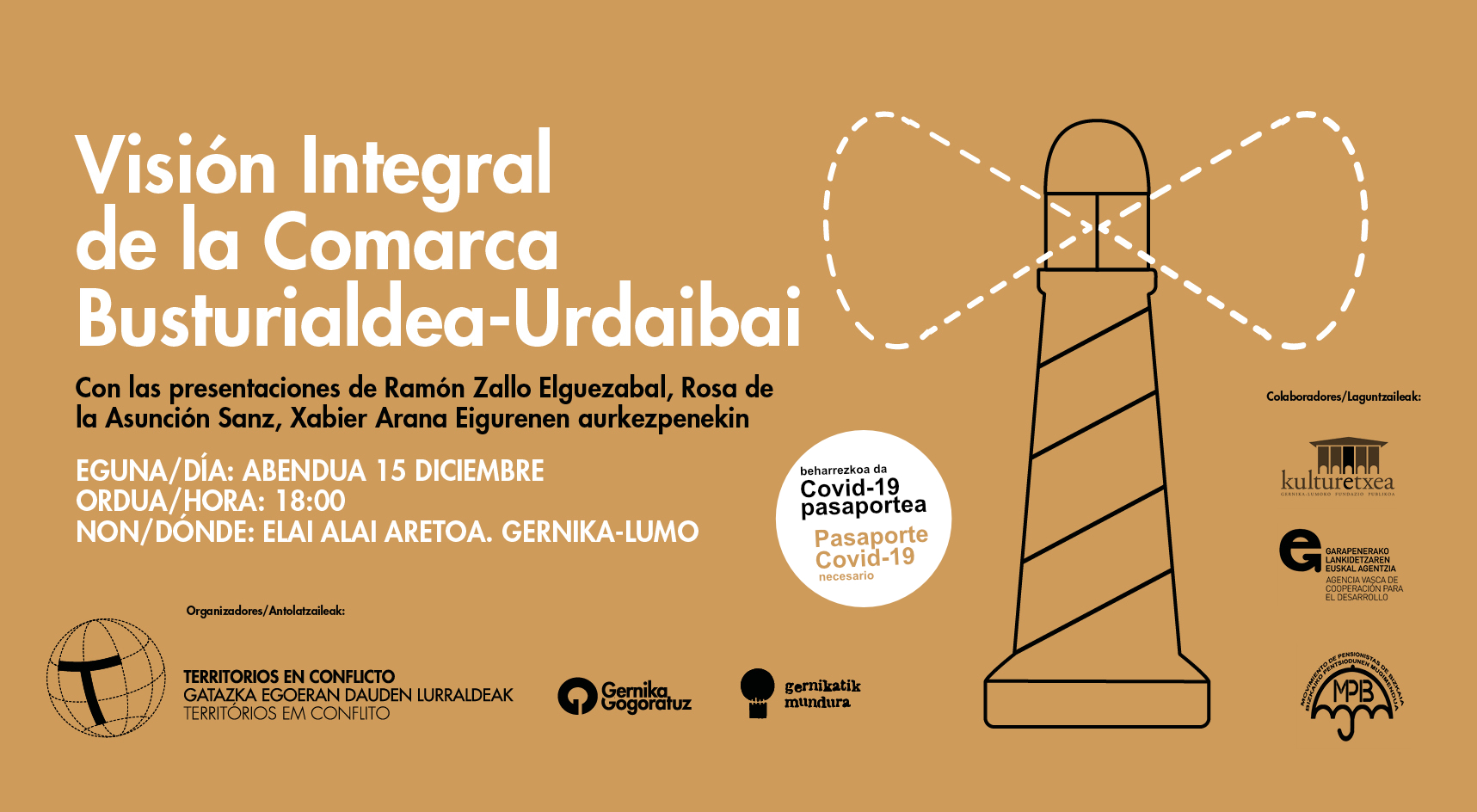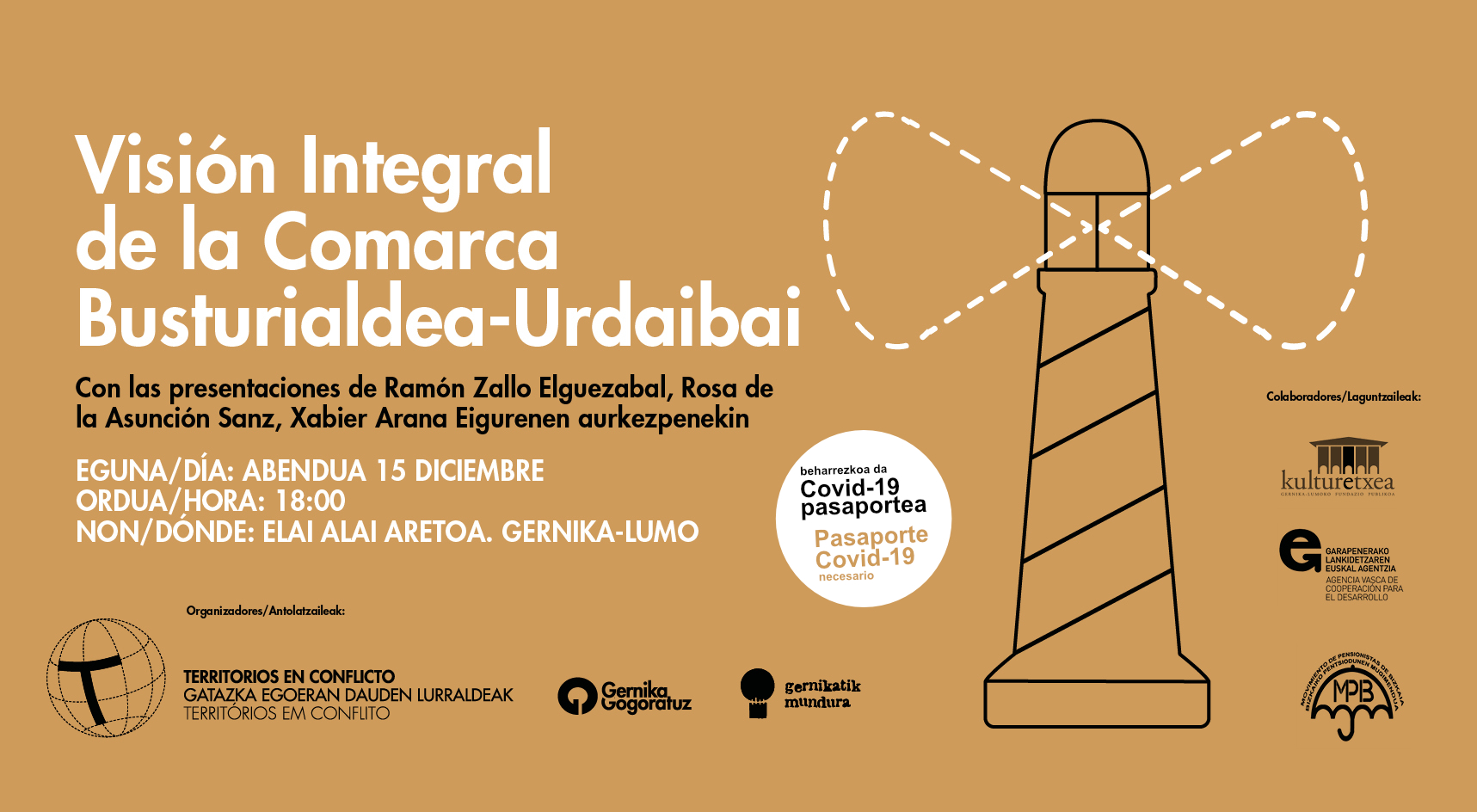 GERNIKA GOGORATUZ PRESENTS AN "INTEGRAL VISION OF THE BUSTURIALDEA-URDAIBAI REGION".
Gernika Gogoratuz invites you to participate in the presentation Integral Vision of the Busturialdea-Urdaibai region to be held on the 15th of December at the Elai Alai Aretoa in Gernika-Lumo at 18:00h.
The event will focus on the current situation and future of Urdaibai and will present the research results carried out by the Urdaibai team members, Ramón Zallo Elguezabal, Rosa de la Asunción Sanz and Xabier Arana Eiguren, who have been working for four years at the "Territorios en Conflicto" project.
Ramón Zallo Elgezabal, author of El declive económico de Busturialdea-Urdaibai: dilemas y propuestas has a degree in Law and Economics and a PhD in Information Sciences. He was an economic analyst at Caja Laboral (Arrasate) in 1974. He has been a Professor of Audiovisual Communication and, more recently, Emeritus Professor at the University of the Basque Country/Euskal Herriko Unibertsitatea.
Rosa de la Asunción Sanz, graduate in Social Work and Sociology. From her consultancy firm, Rosazero, she has worked on the diagnosis, development and implementation of equality plans in different municipalities in the Basque Autonomous Community. She was a founding member of the feminist association Kukubedarrak in Ibarrangelua, in the region of Busturialdea-Urdaibai.
Xabier Arana Eiguren has a degree in Biology and a Master's degree in Environmental Assessment and Recovery. He was Director of the Urdaibai Biosphere Reserve between 1996 and 2007, member of the Environmental Commission of the Official Association of Biologists of the Basque Country and, since 2012, he has been Head of the Sustainability and Environmental Education Section of the Provincial Council of Bizkaia. He is a member of the Aranzadi Science Society and the Lurgaia Foundation, among others.
The event is organised by Gernika Gogoratuz and Gernikatik Mundura with the collaboration of the Kulturetxea of Gernika-Lumo, the Basque Agency for Development Cooperation and the Pensioners' Movement of Bizkaia.
The event is open to all those interested.