GERNIKA GOGORATUZ RECEIVES RECOGNITION FOR THE "PEIRONCELY 10" HOUSE SUPPORT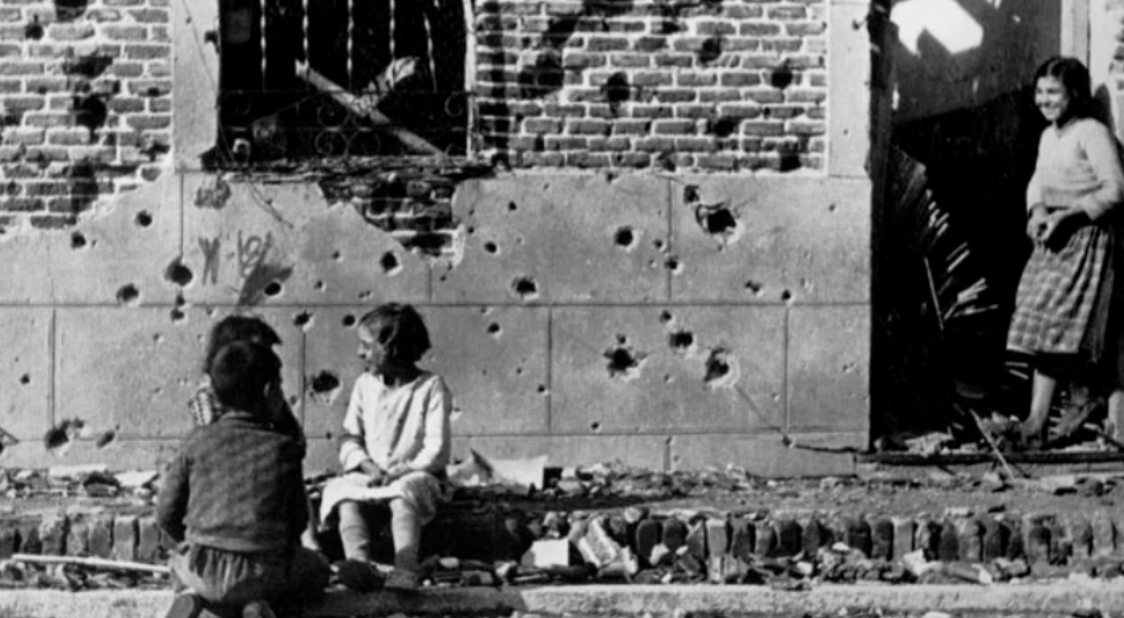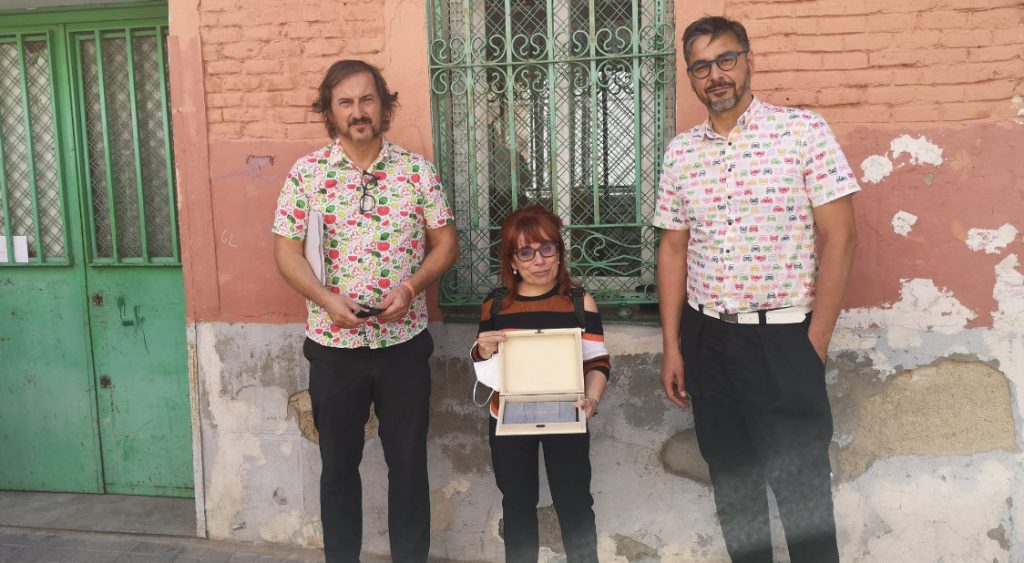 María Oianguren Idigoras, director of Gernika Gogoratuz receives a plaque of the Robert Capa's iconic photograph in recognition of the Peace Research Centre's support to the "Peironcely 10" house, a universal icon of the children vulnerability in the face of bombing. "Peironcely 10" was the only house of that time that survived the Francoist side bombings during the Civil War in the Madrid area.
The presentation took place during the guided tour of "Peironcely 10" after the conference "1939 SPAIN EXPORTS THE AIR TERROR TO EUROPE" held on 3 and 4 June at the Faculty of Documentation Sciences of the Complutense University of Madrid.
The artistic work of the artist Emma García-Castellano, represents the Robert Capa's image about children playing in front of the destruction caused by the bombing of Madrid.