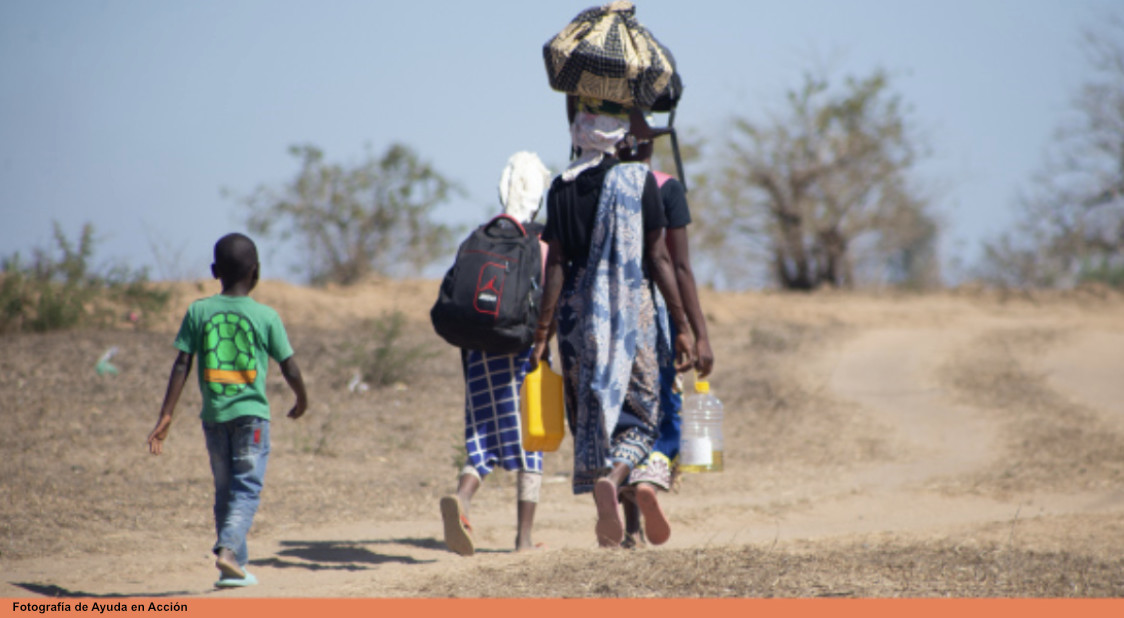 GERNIKA GOGORATUZ WILL PARTICIPATE IN THE WEBINAR ON CABO DELGADO OF "AYUDA EN ACCIÓN"
Jokin Alberdi, lecturer at the UPV/EHU, president of Gernika Gogoratuz and member of the board of directors of Gernikatik Mundura and Teresa Cunha, researcher at the University of Coimbra and collaborator of Gernika Gogoratuz will participate in the webinar Why does Mozambique matter? War and displacement in Cabo Delgado, organised by ActionAid, to be held on 20 June, World Refugee Day.
The webinar will deal with the war in Cabo Delgado (Mozambique) that has left more than one million people displaced, the current situation, the urgent needs of the displaced population and the humanitarian responses that are essential to support them. These issues have been covered in the report War, forced displacement and responses to the crisis in Cabo Delgado (Mozambique) by Gernika Gogoratuz, Ayuda en Acción and the Centre for Studies and Action for Peace (CEAP) of Mozambique, which was presented last March in Bilbao.
In addition to Jokin Alberdi and Teresa Cunha, Jesús Pérez Marty, Mozambique director of Ayuda en Acción and Andrea Chamorro, analyst of Descifrando la guerra, will be the moderator.
Date: 20 June
Time: 17:00h
Webinar link
---
Gernika Gogoratuz and the NGDO Gernikatik Mundura are working together on the project Gereizpetatik 11 izpi: Empowered voices in action, collectively weaving alternative ways of life, in line with the work of Territorios en Conflicto carried out in Cabo Delgado for more than five years.
Project funded by the Provincial Council of Bizkaia.